Beware The Blanket Medical Authorization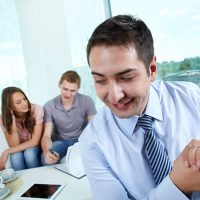 Many people think that they can handle their injury case on their own without an attorney. But doing that often leads to trouble. The insurance companies and Defendants are savvy and they know the tricks of the trade. Their methods are designed to deceive you into settling your case for less than what it is worth. One way they do that is with a blanket medical release or authorization.
Being Deceived into Signing
Let's say that you are in an accident. Shortly afterward, and before you have a personal injury attorney, the other side or its insurance company contacts you. They want to settle. Understandably pressed for money because of your injuries, you are very eager to do just that. They just want you to sign a few documents. One of the things that they want you to sign looks like some release, or an authorization for records.
That document looks familiar—you're pretty sure it looks like things you've signed in your own doctor's office-so you sign it.
By doing that, you may have just given the other side permission to collect any and all medical information about your medical history, whether related to the accident or not. Aside from being a violation of your medical privacy, you have now "armed" the other side with things they can use against you later on, if your case doesn't settle.
The worst part is that you didn't have to sign anything; before a lawsuit is actually filed, you don't have to give the other side any information, much less complete and total access to your entire medical history.
How They Will Use Your Records
The other side may use the medical records to lower the value of your case. For example, if you complained about back pain to a doctor ten years ago, they will say that the back pain that you say you suffer because of the accident, actually was from back then, ten years ago.
If you say your marriage is suffering because of your disabilities, they will use old medical records, where you complained about your marriage to a marriage counselor 6 years ago, to show you were having problems long before the accident.
If, after this accident, you told your doctor that your injury was "not so bad," the other side now knows this, and will use it against you.
In fact, you may have said things to doctors throughout the years that you don't even remember. Passing comments to physicians can make it into your medical records, and the other side now has those records to use against you.
They will use this information to lower your settlement offer. When they tell you why, you may feel powerless to argue against it, given you are unrepresented by an attorney, and have given all your information to the other side.
Don't handle your case on your own. Contact our Rhode Island personal injury lawyers at Robert E. Craven & Associates at 401-453-2700 today.