GEICO Case Stretches Limits Of Car Insurance Liability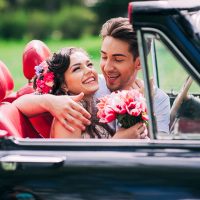 You have car insurance that protects you if you are injured in a car. We all assume that being injured in a car means a car accident of some sort, or some injury that otherwise comes from the operation of the car. But a recent case that led to a significant verdict seems to have stretched this definition.
Woman Sues for Transmission of Disease
The case is out of Missouri, and it arose when a young women alleged that she contracted an STD, when having sex inside of her vehicle. Although you can legally sue someone for passing a transmittable disease in some cases, many of these lawsuits are difficult because the person suing will often not have the resources to pay any settlement or verdict.
But the woman here decided that she would sue the man, and make the claim on the man's car insurer, which was GEICO.
GEICOs position was that it did not insure the man for this type of injury or action; it alleged that its obligation was solely to insure for injuries that came from the operation and maintenance of a vehicle, and this certainly did not fall under that category.
GEICO Was Liable
Under the insurance contract, the claim was required to go to arbitration and it did. Much to GEICO's dismay, the arbitrator found that the man was liable to the woman for $5 million, and thus, that GEICO had to pay on behalf of its insured.
GEICO then took the position that it had only said the transmission of the disease was not covered under the policy—it never had the chance to actually defend the woman's claim on the merits. But the court disagreed and said that GEICO waived its right to defend on the merits, by simply saying that the damages were not covered under the policy.
At last check, GEICO was appealing the decision in federal court, but the case may settle—the last thing GEICO wants is a public record that it can be liable for such a thing. Of course, given this, you can certainly expect GEICO (and other car insurance) policies to be written with much more specific language, clarifying what the operation of a motor vehicle actually means.
Don't Assume Nobody is Liable
Whatever the outcome, the case is a reminder that there are often parties that can be liable for your accident that you don't even think about. This often is the case when there is criminal activity. Supervisors, parents, employers who don't conduct background checks, or businesses that don't have adequate security on premises, can often be liable for criminal activity.
The bottom line is if you are injured, don't ever just assume that nobody is responsible—often, somebody failed to do something that could have avoided your injury or accident.
Injured in any type of accident?  Contact our Rhode Island personal injury lawyers at Robert E. Craven & Associates at 401-453-2700 today.
Sources:
insurancebusinessmag.com/us/news/breaking-news/teslas-elon-musk-slams-crazy-geico-std-claim-409318.aspx
washingtonpost.com/nation/2022/06/09/geico-std-car-sex-missouri-insurance/