Is A Computer Evaluating Whether To Settle Your Case?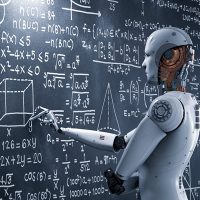 When you present your injuries and your claim to the insurance company for the Defendant, they normally will look at your case (or potential) case, and evaluate whether or not to make an offer to you to settle your case, and if so, how much to offer.
Every insurance company does this a little differently, but one thing is consistent—somewhere, there is a human being—an insurance adjuster, a committee of adjusters, or an attorney—on the other side, making these decisions about your case.
The Use of AI
Except nowadays, that may not be the case. It may be artificial intelligence that is deciding whether to offer to settle your case, and how much to offer.
Yes, insurance companies are now using AI to make these decisions. There are many reasons why, but speed is only one of them.
Evaluation of Multiple Factors
AI can take into account factors that a human adjuster or attorney may not be able to use or process. The AI can look not only at the traditional factors of your case, but can also take into account things like who your attorney is, and whether he or she is more or less likely to obtain a favorable outcome in a trial.
The AI can look at the judge's prior history, to see if he or she is favorable to your case. The AI can even predict how the judge will rule on pre-trial motions. For example, will the judge exclude your expert witness? Will the judge allow you to make a claim for punitive damages? Will the judge make the insurance company give you needed evidence?
The AI can evaluate how you would present to a jury as a witness.
It can even predict your ultimate medical recovery, even if your own doctor hasn't made that determination yet. The AI can give the insurance company a prediction that in 3, 6, or 12 months, that you will be near fully healed, or that you will need ongoing care, all based on data and analysis of that data.
The Use is Widespread
Some data shows that about 70% of insurance companies are already using AI to some degree, to evaluate cases. We do not know how much the insurance companies are relying on what AI tells them—in other words, whether an insurance adjuster takes the AI's opinion as gospel, or whether insurance companies maintain some leeway for adjusters and attorneys to make their own, human-based opinions.
Ai is not foolproof—no computer can predict what a judge or jury will do in every situation. Human beings change and no two situations are alike. Still, any good injury attorney needs to understand how to combat the use of AI, and how Ai is changing how injury cases are evaluated.
Contact our Rhode Island personal injury lawyers at Robert E. Craven & Associates at 401-453-2700 today to understand what you can expect in your personal injury case.
Sources:
forbes.com/advisor/car-insurance/car-accident-injury-artificial-intelligence/
krasneylaw.net/colossus-settlement-calculator-personal-injury-calculator/