Preventing Injuries And Accidents That Happen At Large Crowd Events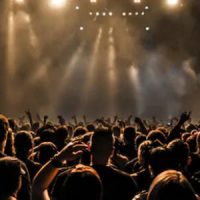 Whether festivals, sporting events, outdoor events, or concerts, most of us will attend large-crowd events, and have a good time doing it. But every now and then you hear about catastrophe happening. What happens when you are injured in or at a large crowd event, and what can a venue do to keep the people that attend these events safe?
Travis Scott Tragedy
The most recent, and catastrophic event in this country in recent years, was a Travis Scott concert in Houston, Texas. Eight people were killed when a crowd surged towards the stage, trampling or crushing the victims. A lawsuit was filed against the artist, which has since been settled.
Venue Setups
Although large scale, multiple fatality incidents at crowded events like concerts are thankfully rare, injuries from surging crowds do happen, and when they do, it is often the venue or arena that bears some responsibility.
Many of these kinds of events have some things in common. Unlike a football stadium, where people have assigned seats that are separated by height and armrests and other physical factors, at many outdoor events, there is just a field. Spectators show up and are free to generally go where they want when they want—including, surging forward towards the stage.
Barricades
Certainly, barricades can be used to avoid a surging crowd, but barricades can often hurt as much as they help, as they actually keep surging people inside, and don't have a "release" where people can escape a crowd that is moving forward. That's why walls, and other structures, often aren't a good idea.
Communication
Many venues use cell phones that allow staff inside and outside the venue to communicate. However, this is one area where old fashioned walkie talkies are often better; cell signals can be weak with so many people in the same place, and cell connections are slower than the immediacy of walkie talkies.
Crowds and Setup of the Crowd
Many events aren't able to fully control entrance to the venue (and some may not even care if they do or don't, sadly). This can lead to too many people being in an area that can't contain the amount of people that are there.
There are ways to set up crowds in ways that minimize the chance of injuries should a crowd rush forward. Empty spaces throughout the crowd, where nobody is allowed to stand or sit, can provide releases that allow spectators to move out of the way—and can provide an area for security to step in, before the crowd gets unruly.
Human Security
Although a security guard won't be enough to stop a surging crowd, just the appearance of security guards may be enough to deter a crowd from surging forward, or at least, human security will be closer to attend to injured spectators.
The venue should not be afraid to end or pause the performance, if it would calm the crowd down.
Have you been injured by a crowd, or at a crowded event? Contact our Rhode Island personal injury lawyers at Robert E. Craven & Associates at 401-453-2700 today for help with your injury case.
Sources:
billboard.com/pro/astroworld-travis-scott-festival-lawsuits-one-year-later/
rollingstone.com/music/music-news/astroworld-victim-family-settlement-lawsuit-travis-scott-live-nation-1234615341/