Should You Accept The First Settlement Offer In Your Personal Injury Case In Rhode Island?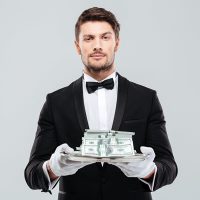 Statistically speaking, only up to 5% of personal injury cases in the United States go to trial. While the vast majority of personal injury cases are settled pre-trial, getting the compensation you deserve can be challenging.
Insurance companies are usually not willing to make settlement offers that fairly account for the injured party's injuries and damages. Insurance adjusters are trained to push victims to accept low settlement offers.
However, it is critical that you understand how much your personal injury claim is worth to make sure that you are settling for a fair amount of money. It is also important to work with a skilled Rhode Island personal injury attorney to determine whether or not you should accept the insurance company's first settlement offer.
The First Settlement Offer is Usually Too Low to Accept
In most cases, insurance companies make a first settlement offer that is too low and does not adequately cover the victim's losses and damages. Basically, you should treat the insurer's initial settlement offer as an opening bid.
When dealing with an insurance company, you need to keep in mind that insurers are for-profit organizations that earn money by underpaying and denying claims. For this reason, never expect the insurance company to make a fair first settlement offer.
If your lawyer determines that the insurer's first settlement offer is too low to accept, the lawyer will prepare a counteroffer to demand the compensation to which you are entitled. Remember: When you accept the insurer's settlement offer, you automatically waive your right to take further legal action to seek additional compensation.
That is why you should consult with a knowledgeable lawyer before accepting the insurance company's settlement offer in your personal injury case in Rhode Island.
What to Do When an Insurance Company Makes a First Settlement Offer?
Take the following steps if an insurance company has made a first settlement offer after you filed your personal injury claim:
Be patient. Patience is key to success in personal injury cases. Injured victims want to settle their personal injury claims as quickly as possible and for the maximum amount possible. However, in most cases, a claimant will have to choose between a quick settlement and a fair settlement. For this reason, if you want to receive the compensation you deserve, you will have to be patient because negotiating a fair settlement offer may take longer than you think.
Know how much your claim is worth. You cannot settle your claim for a fair amount if you do not know what amount is fair and reasonable. That is why you need a knowledgeable lawyer to estimate the value of your personal injury case to have a starting point in your negotiations with the insurance company after the first settlement offer is made.
Contact a Rhode Island personal injury lawyer. It is in your best interests to speak with an experienced lawyer as soon as possible after the insurance company's first settlement offer. Do not attempt to negotiate a higher settlement amount without a lawyer. You need a skilled lawyer to handle the negotiations to ensure that you receive the compensation that fully represents your losses and damages.
Get a consultation with our personal injury lawyers at Robert E. Craven & Associates in Rhode Island to discuss your particular situation. Call 401-453-2700 for a case review.