What Damages Are Available In Rhode Island Wrongful Death Lawsuits?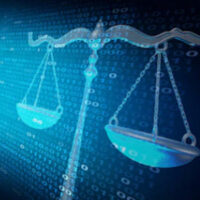 The death of a loved one is devastating under any circumstances. It is one of the hardest parts of life, and, unfortunately, most people go through this multiple times in their lifetime.
The loss of a family member can be particularly difficult to process when the loved one dies due to the negligence or wrongful acts of another individual or entity.
In that case, the surviving family members may be entitled to compensation for the wrongful death of their loved one. Although recovering damages cannot bring your loved one back, it can help the family find peace and closure.
If someone you love died due to another person's negligence, carelessness, or wrongful act, you might be eligible to pursue a wrongful death lawsuit against the at-fault party. Speak with our Rhode Island wrongful death attorneys at Robert E. Craven & Associates to identify the recoverable damages and determine what compensation is available in your case.
What Are the Causes of Wrongful Death?
Wrongful death can occur when a person or entity acts negligently, and their negligence results in the death of another person. There can be many causes of wrongful death, including:
Car wrecks
Truck accidents
Motorcycle crashes
Drunk driving accidents
Bicycle collisions
Pedestrian accidents
Dog bites
It is essential to contact a wrongful death attorney if your family member died due to someone else's negligent conduct. A lawyer will investigate your case to ensure that you and other family members are fairly compensated for your loss.
What Damages Can You Recover for Wrongful Death in Rhode Island?
When you can prove that your loved one died due to negligence on the part of another person or entity, you may be entitled to the following types of damages:
The cost of medical treatment before the death
Funeral and burial expenses
Loss of income and benefits
Pain and suffering
Emotional distress
Property damage
Loss of companionship
Punitive damages (if the deceased died due to intentional or reckless wrongdoing)
Under Rhode Island law, if your wrongful death lawsuit succeeds, the surviving family members are entitled to no less than $250,000 in damages (R. I. Gen. Laws § 10-7-2). The family members have three years from the date of the wrongful act to file a wrongful death lawsuit.
Contact a Rhode Island Wrongful Death Attorney
At Robert E. Craven & Associates, we understand that the loss of a loved one can take a toll on many aspects of your life. The death of a family member can result in unmeasurable financial, physical, psychological, and emotional losses.
Our Rhode Island wrongful death attorneys are dedicated to helping you pursue the compensation to which you are entitled. Your wrongful death case could be worth $250,000, $500,000, $1 million, or more. Needless to say, no money in the world is enough to compensate you for your loss, but seeking compensation can help the family make the road ahead a little easier.
Schedule a consultation with our attorneys at Robert E. Craven & Associates to determine what damages are available in your case. Call 401-453-2700 to schedule a consultation.
Resource:
http://webserver.rilin.state.ri.us/Statutes/TITLE10/10-7/10-7-2.HTM