What Is A Structured Settlement?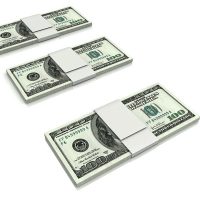 If you have a catastrophic injury case, you may hear your attorney telling you that the other side (the Defendant or insurance company)  will offer you more money to settle your case, if it is in the form of a structured settlement. But what is a structured settlement, and should you accept it?
Partial Payments
A structured settlement is a settlement where you don't get all the money at once, but rather, you get paid in guaranteed payments, usually from an investment, like an annuity, that guarantees payments.
Why Defendants Like Them
The Defendant (or its insurance company) likes structured settlements, because they don't have to pay the money all at once to you, and because some of the money that you are getting isn't coming from the Defendant—its coming from interest on the financial vehicle the money is invested in (usually an annuity), meaning the insurance company can settle for more money, without actually having to pay that money out of its own pocket.
Pros and Cons
So both the benefits and the drawbacks are obvious. The drawback is that you won't get all the money at once—although you can negotiate to get some of the money up front—for example, $100,000 immediately, and then the remaining money paid over time through the settlement.
If you do need the money at once, after you settle, you may have the option of cashing out, or selling the settlement, to companies that buy the structured settlement—but they usually will buy the settlement for less than what it's worth. Still, if you need immediate cash, you can still find a way to get it, even if you do agree to a structured settlement.
If you are concerned about not living long enough to get the full value of the settlement, you need not worry—the payments can be left in a will, and can pass to your beneficiaries, like any other asset.
The positive of the structured settlement is that you will, in the long term, get more money than you would have gotten with a one time, lump sum settlement.
And while structured settlements are technically investments, they are among the safest of investments, and generally will not be affected by normal economic cycles, like recessions.
In many cases, a financial professional will attend mediations, or advise on settlement discussions, to let you know what kind of payments you can expect, and what kind of financial vehicles may be best for your particular situation.
Tax Benefits
Structured settlements also can have tax benefits. Although most personal injury settlements aren't taxable, if your settlement may have aspects to it that could be taxed (for example, payment for past or future lost wages), the structured settlement can minimize or completely avoid the taxes that you would pay on that amount.
Contact our Rhode Island personal injury lawyers at Robert E. Craven & Associates at 401-453-2700 today for help in your injury case, and to understand the options available to you.
Sources:
annuity.org/structured-settlements/
forbes.com/advisor/legal/personal-injury/what-is-a-structured-settlement/