6 Mistakes That Could Hurt Your Rhode Island Personal Injury Claim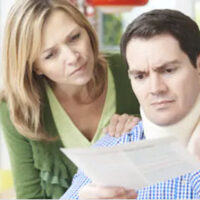 If you have sustained an injury due to someone else's negligence and are considering pursuing a personal injury claim in Rhode Island, the steps you take after the incident can have a significant impact on your ability to recover damages.
Yes, mistakes happen, and they happen all the time. However, when you make mistakes after an accident, you could end up hurting your personal injury claim.
For this reason, the importance of hiring a Rhode Island personal injury lawyer cannot be overstated. Here at Robert E. Craven & Associates, our attorneys are committed to helping you avoid mistakes when seeking compensation for your injury and maximizing your settlement.
Six Mistakes That Can Hurt Your Personal Injury Claim in Rhode Island
We prepared a list of mistakes that can either delay the personal injury claims process or get your claim denied:
Not taking photos and videos at the scene. If you were injured in a car accident, take photos and videos at the scene of the crash to show vehicle damage, skid marks, dangerous conditions that contributed to the collision, and any other relevant details. If you were injured in a slip and fall accident, focus on the condition that caused you to slip and fall. Taking photos and videos provides a record of the accident scene and serves as critical evidence.
Not talking to witnesses or not obtaining their contact information. Witnesses play a crucial role in personal injury cases because their statements can help establish fault. Failure to obtain contact information for any witnesses is a critical mistake to avoid because witnesses can disappear.
Waiting too long to seek medical attention. If you fail to go to a hospital immediately after the accident and then later file a claim, the insurance company is likely to challenge the severity of your injuries or dispute the fact that your injury was caused by that accident.
Missing or canceling a doctor's appointment. The insurance company will eventually find out that you missed or canceled the appointment, which may give them grounds to undervalue or deny your personal injury claim.
Posting contradictory information on social media. Using social media while your personal injury case is pending is a risky endeavor because the insurance company and their lawyer will be checking your Facebook, Twitter, Instagram, TikTok, and other social media accounts to use your posts against you. For example, if you claim that you were badly injured in a car accident and that your injury diminished the quality of your life, but then post a photo of you having fun at a BBQ party with your friends, the insurance company may dispute the severity of your injury.
Speaking with insurance adjusters before consulting with your attorney. Insurance adjusters are never on your side, no matter how friendly and helpful they may seem. Adjusters have their insurance company's best interest at heart, and their job is to use various tricks to undervalue and deny claims to increase their company's profits. Instead, you should consult with a Rhode Island personal injury lawyer before giving any statements to the adjuster.
Contact our skilled personal injury attorneys in Rhode Island to help you navigate the claims process and fight for the compensation you deserve. Our lawyers at Robert E. Craven & Associates will help you avoid mistakes to maximize your settlement amount. Call at 401-453-2700 to schedule a consultation.