How Long Do Rhode Island Personal Injury Cases Take?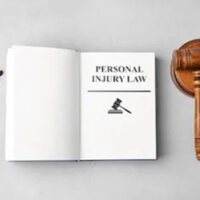 If you sustained an injury due to someone else's negligence and filed a personal injury claim, you might wonder, "How long will it take to settle my case?" However, determining how long your Rhode Island personal injury case will take depends on the specific circumstances of your case.
The time it takes to settle a personal injury claim in Rhode Island varies from one case to another. Some claimants are able to get a settlement check within a few weeks, while others might have to wait longer – from six months to a year or more – to settle their claim.
It is important to consult with a Rhode Island personal injury lawyer to review your unique case and determine how long it would take to get a settlement.
How Long Will It Take to Settle Your Rhode Island Personal Injury Case?
While some personal injury claims are settled within a few weeks or months, others may take much longer. How long a personal injury case will take depends on a multitude of factors, including but not limited to:
The type and extent of your injuries and damages;
Whether there are any disputes about who was at fault;
The willingness of the parties to negotiate and settle;
The knowledge, experience, and skills of your personal injury attorney;
The strength of your case; and
Whether your case can be settled out of court or would go to court.
Rhode Island's Personal Injury Laws
Rhode Island is an at-fault state, which means drivers who cause car accidents must use their auto insurance coverage to cover the damages and losses of injured parties. If there are disputes regarding fault in your accident, it could take longer to receive compensation for your losses and damages.
Also, under RI Gen L § 9-20-4, Rhode Island follows the doctrine of pure comparative negligence, which means the injured party's damages will be reduced in proportion to their degree of fault in the accident.
Under RI Gen L § 9-1-14, all victims who sustained injuries due to someone else's negligence have three years from the date of their injury to file a personal injury lawsuit. While three years might seem like a long time, you should not delay contacting a knowledgeable attorney to collect necessary evidence and prepare a strong case.
Why You Need a Personal Injury Attorney in Rhode Island
It is advised to speak with a knowledgeable personal injury attorney in Rhode Island to help you gather vital evidence proving that the other party was at fault for causing your injuries. Typically, the more persuasive your evidence and arguments are, the less time it takes to get a fair settlement amount.
Thus, if you want to speed up your personal injury case in Rhode Island, it is necessary to seek legal counsel from a Rhode Island personal injury lawyer. Do not delay seeking medical treatment and gathering evidence in your case, as doing so could weaken your personal injury claim. Contact our skilled and knowledgeable attorneys at Robert E. Craven & Associates to determine how long it will take you to settle your personal injury claim in Rhode Island. Call at 401-453-2700 to receive a consultation.