Collecting Your Judgment Or Settlement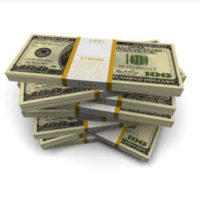 When your trial is over, and you win, you may want to celebrate, as you should. The same holds true when you have settled your case. Although these aren't happy events in the sense that you wish you never would have gotten injured in the first place, you may have some relief, with the feeling that the challenge, at least legally, is done. Except, sometimes it isn't.
That's because once your case is over, you may face another hurdle: actually getting paid. A judgment, or a settlement agreement, is nothing more than a piece of paper—albeit an important and enforceable one. How will you get the Defendant to actually pay the amount that is owed to you?
Not a Worry?
Sometimes, this isn't a concern. Most insurance companies will pay what the judge orders, or what you agreed to in your settlement agreement.
Likewise, many companies will also pay. Sometimes big companies are self-insured, meaning they have a separate fund or even a separate corporate division to pay lawsuits, or they may be insured by an outside insurance company.
But other times, there may not be such a guarantee of payment. For example individual drivers on the road may not have insurance, or else, they may be insured for very little money—much less than what the verdict in the case is. Individuals have another advantage—state and federal laws allow individuals to protect (or exempt) certain amounts or categories of property from judgment creditors. This could mean a long process, to try to discover assets and money that you can collect to satisfy your judgment.
Additionally individuals often have the option of bankruptcy, which will, in most cases, eliminate their obligation to pay you. This isn't a problem with larger companies—your settlement or verdict isn't enough to bankrupt them.
Smaller businesses, independently owned businesses, or "fly-by-night" operations may opt to shut their doors, to try to avoid paying a judgment. Many simply aren't insured, and are too small to be able to pay the money they are supposed to pay.
Can They Pay?
If you are uncertain whether a company or a person will pay or be able to pay a verdict entered against them, there is no surefire, guaranteed way to tell if they will beforehand. You are generally not allowed to discover a person or business' assets, before a verdict is entered.
However, your injury attorney, with enough experience handling different kinds of cases against different kinds of companies and people, will have a general idea of whether a Defendant is collectible or not.
If not, it may be a better idea to settle for a lesser amount, of uit is an amount that you are at least certain the Defendant will be able to pay, or if the settlement amount is an amount that is covered by the Defendant's insurance. However, these kinds of decisions are individual, case-by-case decisions.
Contact our Rhode Island personal injury lawyers at Robert E. Craven & Associates at 401-453-2700 today for help with your personal injury case.
Sources:
ashland.or.us/Files/Self%20Insurance%20FAQ.pdf
investopedia.com/terms/u/uninsured-motorist-coverage-um.asp