Does Rhode Island Have a Dram Shop Law and Social Host Liability?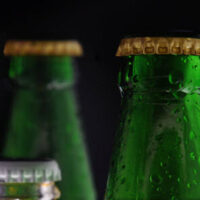 In many states, a person who suffered harm because of an intoxicated person's misconduct, recklessness, or negligence can recover damages directly from the impaired person and also the establishment that served alcohol to that person.
This is known as "dram shop law."
But does Rhode Island have a dram shop law, too? Yes, Rhode Island has its version of a dram shop law that differs from many other states.
If you were injured in a car accident caused by an intoxicated motorist, contact our Rhode Island drunk driving accident lawyer to discuss your case and determine whether you are entitled to compensation from the alcohol-serving establishment.
What is Rhode Island's dram shop law?
Rhode Island's dram shop law is found in R.I. Gen. Stat. § 3-14-6 and § 3-14-7. Under the state's dram shop law, an injured person can seek compensation from the establishment or vendor that negligently or recklessly serves, sells, or provides alcohol to:
A minor; or
A visibly intoxicated individual.
An injured victim has a right to pursue a civil claim for damages against the vendor if the intoxicated person caused their injury after drinking. Rhode Island's law recognizes two types of dram shop liability:
Negligently serving alcohol. A vendor is negligent in serving alcohol when they know or could reasonably have known that the defendant was a minor or visibly intoxicated.
Recklessly serving alcohol. A vendor is reckless in serving alcohol when they intentionally provided alcohol to the defendant despite knowing that the person is under the age of 18 or visibly intoxicated.
For example, let's imagine that John stops at a local bar to drink a few shots of tequila. John orders five shots and becomes intoxicated. However, the bartender continues providing alcoholic beverages to John even after he starts slurring his speech and losing his balance. Then, John leaves the bar and gets behind the wheel of his vehicle in the bar's parking lot. On his way home, John hits and injures a pedestrian. The injured pedestrian will be able to file a lawsuit against the bar for continuing to serve John alcohol even after he became visibly intoxicated.
That is how Florida's dram shop law works in a nutshell. But what about social host liability in Rhode Island?
Does Rhode Island have social host liability?
Yes, but the state's social host liability law is a little different from all other states. A social host in Rhode Island can face criminal penalties for serving alcohol to a minor. However, a person who got injured by the social host's guest cannot sue the host unless there was a "special relationship" between the intoxicated guest and the host.
The Supreme Court of Rhode Island explained what constitutes a "special relationship" in a 2008 case. A special relationship exists between a social host and his/her guest when the former provides alcohol to guests under the age of 18 and it becomes their duty to protect the underage guest from harm [(Willis v. Omar, 954 A.2d 126, 132 (R.I. 2008)].
Consult with a Rhode Island personal injury lawyer to determine whether the state's dram shop or social host liability applies to your particular case. Schedule a consultation with our lawyers at Robert E. Craven & Associates to talk about your case. Call 401-453-2700 today.
Resource:
casemine.com/judgement/us/59146a32add7b049342e5b66