What Are the Sources of Compensation After a Rhode Island Car Accident?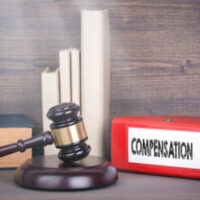 As medical bills keep mounting and your car accident injury prevents you from working to pay those bills, it makes sense to think about seeking compensation for your losses.
When you have to deal with unexpected costs stemming from your car crash, you may have a right to get compensated for your lost wages, medical expenses, and other damages.
But who pays for your medical treatment and covers other losses? What are the sources of compensation following a car crash in Rhode Island? Consult with our Rhode Island car accident attorney at Robert E. Craven & Associates to discover all potential compensation sources in your particular case.
Will auto insurance cover all of your losses after a Rhode Island car accident?
When determining what compensation you can get following a car crash in Rhode Island, the first thing you need to do is establish fault in the accident. How much compensation is available will depend on your or the at-fault party's insurance policy limits.
According to Einsurance, minimum auto insurance requirements for Rhode Island drivers are:
$25,000 bodily injury per person in an accident
$50,000 bodily injury per accident
$25,000 for property damage
If the at-fault driver has minimum car insurance coverage and your expenses total more than $25,000, their insurance will not be sufficient to cover all of your losses stemming from the car crash.
Potential sources of compensation after a car crash
If the negligent driver does not have enough auto insurance coverage to compensate you for your losses, you may be able to obtain additional compensation through:
A lawsuit against the at-fault driver. You may be able to pursue a personal injury lawsuit against the negligent motorist to recover additional damages. However, it is unlikely that the driver will have significant assets to pay you for your medical bills and other losses.
Other insurance coverage. In some car accidents, other forms of insurance coverage may kick in to cover your damages and losses. Potential sources of compensation may be your health insurance, MedPay, and uninsured motorist coverage, when available.
A lawsuit against the auto manufacturer. If your crash occurred due to defective or malfunctioning auto parts, you might be able to file a product liability lawsuit against the manufacturer of the automobile and/or auto parts.
The driver's employer. If the at-fault motorist was performing job duties or carrying out a task for their employer, their employer might be vicariously liable for your damages and losses.
An establishment (in the case of drunk driving). If the at-fault driver was intoxicated at the time of the collision, you might be able to sue the establishment that overserved alcohol to the motorist. This doctrine is known as dram shop law.
It is vital to discuss your unique case with a knowledgeable car accident attorney in Rhode Island to identify all available sources of compensation. Contact our lawyers at Robert E. Craven & Associates to receive a case evaluation. Call 401-453-2700.
Resource:
einsurance.com/insurance-guide/rhode-island/auto-insurance/