11 Delayed Car Accident Injury Symptoms To Watch Out For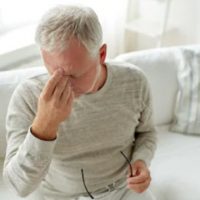 Anyone can get injured in a car accident in Rhode Island. While some people suffer severe and disabling injuries, others may walk away from a car crash completely unharmed… or so they think. Many victims of car accidents suffer delayed injuries because not all symptoms are immediately apparent.
If not treated in a timely manner, delayed injuries after a car accident can negatively impact your recovery. Besides, failing to document your injury after the crash could hurt your personal injury claim.
If you have been diagnosed with a delayed injury after your car crash, do not hesitate to speak with a knowledgeable attorney at Robert E. Craven & Associates to discuss how you can obtain maximum compensation for your injuries from the at-fault party's insurance company.
How Long After a Car Crash Can Injuries Appear?
Injury symptoms could appear hours, days, or even weeks after a car accident, depending on the severity of the injury and your body's reaction to the injury. Everyone reacts to injuries differently, not to mention that most people experience a surge of adrenaline during traumatic events such as motor vehicle accidents.
While one person may experience signs of a concussion immediately after being involved in an automobile accident, another person may not develop any symptoms for weeks after the crash.
Common Delayed Car Accident Injuries
Some of the most common types of injuries that may have delayed symptoms following a car accident include:
Traumatic brain injuries (TBIs)
Concussion
Internal bleeding
Back and neck injuries
Spinal cord injuries
Whiplash
Blood clots
Do not hesitate to go to a hospital immediately after a car accident, even if you feel completely fine and have no pain. Even a seemingly minor crash could cause serious damage to your body.
11 Delayed Injury Symptoms to Watch Out for After a Car Accident
Watch out for the following symptoms in the hours, days, and weeks after the accident:
Numbness
Chest pain
Back pain
Neck or shoulder pain
Abdominal pain
Headaches
Fatigue
Changes in personality or behavior
Loss of coordination or difficulty with movement
Post-traumatic stress disorder (PTSD)
Abnormal sleep patterns
If you notice any of these symptoms after your car accident, go to an emergency room as soon as possible. The sooner you diagnose the injury and start the treatment, the better your chances of a successful recovery.
Can You Seek Compensation for Delayed Injuries After a Car Accident?
If you have experienced delayed car accident injuries, it is critical to seek medical attention and inform your insurance company of your injuries as soon as possible. However, the insurer may dispute the origin of your injuries by arguing that you were injured somewhere else.
In addition, there is a time limit for bringing personal injury claims in Rhode Island. Under Rhode Island Gen. Laws § 9-1-14, you have three years from the date of your traumatic event to sue for your personal injury.
Contact a Rhode Island car accident attorney if you have suffered a delayed injury after a car crash and need assistance with seeking compensation for your medical expenses and other losses. Schedule a consultation with our lawyers at Robert E. Craven & Associates by calling 603-624-7200.