Does Rhode Island Law Cap Damages In Personal Injury Cases?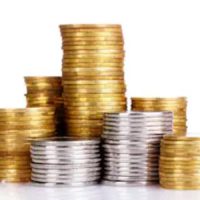 If you have been injured due to someone else's negligent conduct, you might be able to seek compensation for your financial losses and other damages. But can you recover the maximum amount, or does Rhode Island impose any damages caps?
Many residents of Rhode Island do not know whether or not state law limits settlement amounts in personal injury cases. It is essential to consult with a Rhode Island personal injury lawyer to find out what settlement amount you can recover in your particular situation.
Your Recoverable Damages Can Be Reduced in Proportion to Your Degree of Fault
When an injured party is injured due to negligent or careless conduct on the part of another individual or entity, they may not be able to recover the maximum amount if their own negligence contributed to the injury.
Rhode Island follows the doctrine of comparative negligence, which means the injured party's recoverable damages are reduced according to their degree of fault. If multiple parties, including the injured party, are deemed negligent, each party is assigned a certain percentage of fault.
Example. Let's imagine that you are driving above the posted speed limit when an accident occurs because of another driver's failure to signal their intention to change lanes. You are deemed to be 30% at fault for the collision, while the other driver's fault is 70%.
Since you were partially at fault for the car accident, Rhode Island's comparative negligence rule will reduce your damages award by the percentage of your fault (30%). Thus, if your recoverable damages total $10,000, you are entitled to $7,000 of the total damages award.
Does Rhode Island Limit Damages Awards in Personal Injury Cases?
Many states limit the amount of compensation injured victims can recover in personal injury cases. However, unlike other states, Rhode Island does not cap damages in personal injury cases. There are no limits on the amount of compensation for economic, non-economic, and punitive damages in Rhode Island.
Note: However, as discussed earlier, your damages may be reduced if you were partially at fault for your injury.
What is the Time Limit for Bringing a Personal Injury Lawsuit in Rhode Island?
While Rhode Island law does not limit damages awards in personal injury cases, it does impose time limits on filing lawsuits against the at-fault party. According to Rhode Island General Laws § 9-1-36, injured parties have three years from the date of the accident to bring an injury lawsuit against the at-fault individual or entity.
If you fail to bring a personal injury lawsuit within the three-year time window, you will lose your right to pursue a lawsuit to recover damages. The only exception to the statute of limitations in Rhode Island is if you are filing a lawsuit against a government entity. In that case, you are required to bring a formal claim, in writing, with the state Attorney General. The claim must be filed within three years.
Contact a Rhode Island Personal Injury Lawyer
If you have been injured due to someone else's negligent, careless, or wrongful conduct, you may be entitled to full compensation for your resulting damages and losses. Speak with an experienced lawyer to discuss your case today. Contact our lawyers at Robert E. Craven & Associates by calling 401-453-2700.