Elevator Accidents Happen, And They Can Be Dangerous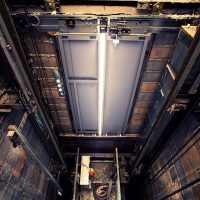 When we think about the dangerous areas of the stores or buildings that we go into, we give little thought to the elevator. That makes sense; an elevator is, after all, a generally safe mode of transportation. But elevators are mechanical and electronic, subject to failure, so accidents can and often do happen.
Accidents Do Happen
The Centers for Disease Control (CDC) lumps escalator and elevator injuries into one category, but combined, they are estimated to injure about 17,000 people every single year. Of the two, elevators are more dangerous, as the CDC says that most of the injuries and deaths are related to elevators. However, many of the injuries are to workers–not guests if the business or building.
Precision is Required
The coordination between the interior elevator cabin, and the flights of a building that it lands on, must be exact and precise. Often, an elevator cabin will stop just slightly misaligned with the floor of a building. The result can create a dangerous "lip," or ledge.
That ledge can be even more dangerous than one outside of an elevator, because most of us don't even bother to look down when walking in or out of an elevator, and we may be rushed by the people around us, who may also be in a rush to get in or out of the cabin. And when someone does fall in a crowd, it can cause others to fall, almost like a line of dominos.
Speed Variations Matter 
The speed of the elevator matters also. Most elevators travel at a consistent speed, as they are supposed to. But even slight alteration in speed can be very dangerous, given that our bodies are not prepared for them.
In the movies, we often see the elevator cabin drop hundreds of feet to certain peril, but more realistically, just a slight drop of even a few inches can cause serious injuries to the people inside of the cabin. Our bodies are just not ready and prepared to accommodate the force or lack of force that comes when an elevator unexpectedly speeds up, or drops down, even for a short distance.
No Cabin Present 
Of course, the worst scenario is the elevator doors opening, and the cabin not being there when you step on the elevator. This does happen more than you may think. In 2019, a resident of New York died when the elevator cabin he was getting into suddenly just dropped out.
Doors can open when they aren't supposed to, and people, expecting to get into the cabin, end up falling down the shaft. These kinds of injuries can often be catastrophic.
The good news is that elevators and escalators are subject to routine inspections pursuant to most state laws. However, that doesn't mean that they all are; many businesses try to skirt the rules by avoiding inspection requirements.
Injured on stairs, an elevator or an escalator? Contact our Rhode Island personal injury lawyers at Robert E. Craven & Associates at 401-453-2700 today for help.
Sources:
cdc.gov/niosh/nioshtic-2/20039852.html#:~:text=Incidents%20involving%20elevators%20and%20escalators,the%20Consumer%20Product%20Safety%20Commission.
prnewswire.com/news-releases/how-common-are-elevator–escalator-injuries-301407062.html
c212.net/c/link/?t=0&l=en&o=3333048-1&h=3977357411&u=https%3A%2F%2Fwww.nytimes.com%2F2019%2F08%2F22%2Fnyregion%2Fnyc-elevator-death-accident.html&a=descended+unexpectedly+as+he+was+trying+to+exit