Filing a Coronavirus Personal Injury Case Against Someone for Infecting You with COVID-19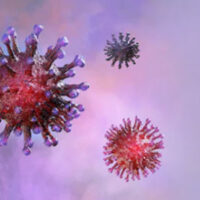 The coronavirus pandemic caused many to think, "Is it possible to sue another person for infecting me with COVID-19?" That depends on whether the other person infected you intentionally or their negligence or carelessness exposed you to the virus.
Those who intentionally cough on other persons or otherwise purposefully spread COVID-19 may face terrorism charges. While the intentional spread of coronavirus is rare, a more common scenario in which the infected person can be held liable is if they were diagnosed with COVID-19 and disregarded the quarantine orders, which caused you or other people to become infected.
Thus, if someone was ordered to isolate themselves from others for 14 days, but they disregarded or violated the order, which led to your COVID-19 infection, you may be able to file a personal injury lawsuit to seek compensation for coronavirus-related damages and losses.
Can You Sue Another Person for Your COVID-19 Infection?
Under Rhode Island law, there are four essential elements that need to be established to prove the defendant's fault. Thus, if you believe that one particular person infected you with COVID-19, you must prove:
Duty of care (e.g., the defendant owed you a duty of care to avoid exposing you to the coronavirus disease);
Breach of duty with a negligent or careless act or intentional wrongdoing (e.g., the defendant disregarded the quarantine order and infected you with coronavirus);
Causation (e.g., the defendant's breach of duty caused you to contract COVID-19); and
You suffered damages, including medical expenses, due to the breach.
If you or your Rhode Island personal injury attorney can prove these four elements if someone infected you with COVID-19, you may be able to obtain compensation. Needless to say, proving a coronavirus personal injury case is quite challenging.
How to Prove a Coronavirus Personal Injury Case?
Proving a coronavirus case may require evidence that the other person was:
aware of their COVID-19 infection;
ordered to self-isolate to avoid spreading the virus; and
they disregarded the order.
If you can prove that the other person was ordered to quarantine themselves and they chose to disregard the order, you are more likely to sue that person for their negligent or careless behavior and recover damages.
Note: Rhode Island Governor Gina Raimondo signed an executive order requiring all individuals traveling from New York, the country's biggest epicenter of the COVID-19 crisis, to Rhode Island to self-quarantine for 14 days. Also, Rhode Island troopers were ordered to stop motor vehicles with New York plates from entering the state.
Proving your coronavirus-related personal injury case against a Rhode Islander would also require you to prove that they failed to take "reasonable" steps to minimize the risk of exposure. However, the trickiest part would be to prove "causation" (the third element to establish liability) due to the contagiousness of the virus.
Talk to our skilled Rhode Island personal injury attorneys to help you establish "causation" and other elements of your coronavirus case. Contact Robert E. Craven & Associates for a case review. Call at 401-453-2700 to prove that the defendant infected you with coronavirus and obtain compensation.
Resources:
edition.cnn.com/2020/03/25/politics/coronavirus-terrorism-justice-department/index.html
nytimes.com/2020/03/28/us/coronavirus-rhode-island-checkpoint.html
https://www.robertecravenlaw.com/4-ways-using-social-media-can-hurt-you-if-your-personal-injury-case-is-pending/