4 Ways Using Social Media Can Hurt You if Your Personal Injury Case is Pending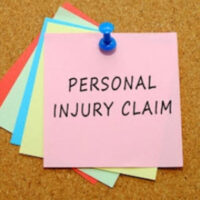 The rise of social media in the 21st century has allowed people to stay interconnected pretty much 24/7. Thanks to platforms like Instagram, Facebook, and Twitter, anyone can share the most intimate details of their life with followers, friends, family, and even complete strangers.
Many car accident victims are tempted to share their experience on social media. While social media helps keep your family and friends in the loop about what is going on in your life, posting on social media while your personal injury case is pending can negatively affect your chances of obtaining compensation.
Why You Shouldn't Overshare on Social Media After Your Injury
Why does sharing information (or oversharing) on Facebook and other social media platforms damage your accident claim? In short, that is because everything you post on the Internet, including your social media pages, will be monitored and reviewed by the other party involved, their attorney, and insurance companies.
Also, attorneys may subpoena the court to order you to disclose all the information from your social media accounts, so posting on Facebook, Instagram, and Twitter could potentially hurt your case even if your accounts are private.
Besides, anything you post on social media can be used as admissible evidence in court to either limit your recoverable damages or dismiss your claim altogether. Anything you say or share on social media can be manipulated in a way to support the defendant or insurance company's arguments.
4 Ways Social Media Can Hurt Your Injury Case
There are four potential ways using social media while your personal injury case is pending can limit the amount of compensation or result in the denial of your claim:
Posting Photographs
Photos you post on social media can be either misunderstood or used to prove that your claim is dishonest or fraudulent. For instance, if you post a photo of you attending a gym or having a good time in the swimming pool days after the accident, the opposing party may use the picture to argue that you exaggerate the severity of your injuries.
Making Contradictory or Compromising Statements
Writing anything along the lines of, "I feel so bad that the other driver was injured. This was the worst thing ever, but I'm thankful to God that I'm okay," can be used against you for several reasons. Firstly, the other side may misunderstand you saying that you "feel bad" for the other driver as your admission of fault. Secondly, the insurance company may argue that saying that you are "okay" means that your injuries are not as serious as you claim (even though you only meant to say that you are thankful to God to be alive).
Comments on Your Posts
Even comments posted by other people under your photos or posts can hurt your personal injury claim. For example, someone who knows you jokingly saying, "I wouldn't be surprised to find out that you were texting when the accident occurred," can be used as evidence to prove that you frequently engage in distracted driving, which could have been a factor in your most recent crash.
Tracking Your Location
Social media websites are known for tracking their users' locations. This can get you in trouble because the tracking location feature can reveal that you attended events, went traveling, or that the injury did not disrupt your daily life. The insurance company can use this information to downplay the severity of your injuries.
Speak with our Rhode Island personal injury attorney if the other party is using your social media posts against you to prove your fault or minimize your compensation. Contact Robert E. Craven & Associates to get a consultation. Call at 401-453-2700 right now.
https://www.robertecravenlaw.com/the-coronavirus-pandemics-effect-on-your-rhode-island-personal-injury-case/