The Coronavirus Pandemic's Effect on Your Rhode Island Personal Injury Case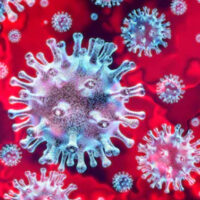 Our country, and the entire world, is going through unprecedented times right now. The war against the coronavirus pandemic has disrupted almost all aspects of our everyday lives.
Things may become particularly confusing for those who were unfortunate to get injured during or shortly before the pandemic due to its potential effects on personal injury cases in Rhode Island.
With Rhode Island and Massachusetts courts restricted to emergency hearings and hospitals experiencing an influx of coronavirus patients, it can be difficult to undergo medical treatment after a car accident, let alone fight for compensation if your case proceeded to court.
Receiving Treatment and Documenting Your Personal Injury During the Pandemic
Under Rhode Island law, it is the plaintiff's burden to prove their injury to recover financial compensation. But what can you do if the coronavirus pandemic makes it impossible to receive the necessary medical treatment and document your injury?
What happens if your medical provider is closed or otherwise unable to begin or continue your treatment due to the COVID-19 pandemic? What happens if your physician is not accepting patients who do not have the coronavirus?
If you found yourself in this situation and are unsure how to proceed with your personal injury case, talk to our Rhode Island-based attorneys at Robert E. Craven & Associates. We might be able to find you access to medical treatment and help document your injury during the coronavirus pandemic.
Rhode Island Lawmakers Divided on Remote Sessions During the Pandemic
Meanwhile, Rhode Island lawmakers are debating on the matter of holding remote sessions of the House and Senate during the coronavirus pandemic, according to the Providence Journal. March 12 was the last day the House and Senate met before the coronavirus outbreak disrupted state government in Rhode Island.
While the 14 House and Senate Republicans are called for in-person sessions at The Dunk while maintaining at least 6 feet apart between lawmakers, the Democrats who dominate the General Assembly are divided on the issue. The Republicans also propose some form of online or telephonic meeting, according to the report.
Rep. Robert E. Craven, the House Judiciary Committee chairman (D-North Kingstown) and founder of Robert E. Craven & Associates, said that he is "not in favor of live sessions" of the Rhode Island General Assembly due to the uncertainty of the pandemic. Craven is calling for resuming live sessions only after health officials "declare that it is safe to do so."
He also insisted that his preferred method is to have committees meet virtually Zoom or any other online communication service "provided it's deemed constitutional."
Are Rhode Island Courts Open During the COVID-19 Pandemic?
As the state's lawmakers continue debating over remote sessions to resume their legislating, Rhode Island courts remain restricted to emergency hearings. For this reason, the pandemic put almost all personal injury cases on hold, as participants are not able to attend hearings to proceed with their cases.
If you were injured during the pandemic (for instance, you slipped and fell or were bitten by a dog), do not waste your time. Just because courts are closed during the pandemic does not mean that you cannot do anything to put together your case. Contact a Rhode Island personal injury attorney to do the legal work to build your case outside of court. Call at 401-453-2700 to contact Robert E. Craven & Associates for a consultation.
Resource:
providencejournal.com/news/20200330/ri-legislators-divided-on-remote-sessions-during-coronavirus-pandemic
https://www.robertecravenlaw.com/new-legislation-co-sponsored-by-rep-robert-e-craven-to-protect-patients-from-unexpected-medical-bills/