New Legislation, Co-Sponsored by Rep. Robert E. Craven, to Protect Patients from Unexpected Medical Bills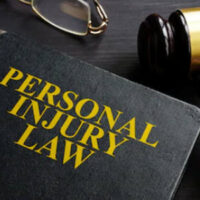 The new legislation, introduced by Rep. Deborah Ruggiero and co-sponsored by Rep. Robert E. Craven, would prevent patients from receiving unexpected and unreasonably high bills from out-of-network medical providers in Rhode Island, according to a press release on the State of Rhode Island General Assembly's website.
How the New Bill Would Protect Rhode Island Patients from Surprise Bills
The bill – 2020-H 7127 – would protect Rhode Island patients from surprise medical bills by limiting providers in emergency rooms to charging the in-network rate to all insured patients. The new legislation also requires hospitals to notify patients in advance if any non-emergency medical service is going to be provided by an out-of-network provider.
The legislation is meant to address the widespread problem of unexpected medical bills sent to patients who visit the ER in Rhode Island. Specifically, many of those who visit the ER in the state complain about having limited information about their provider, while others visit in-net-work facilities only to later find out that a medical professional who treated them is an out-of-network provider.
The press release also contains Representative Ruggiero's statement, in which she warned that unexpected medical bills "can bankrupt families and individuals," adding that residents of Rhode Island deserve "basic protections" from those surprise bills.
"We should not ask people to choose between death and bankruptcy," Rep. Ruggiero (D-Dist. 74, Jamestown, Middletown) said in the statement.
Patients Entitled to Receive Written Notice of All Charges
Generally, insurance companies in Rhode Island make it the patient's responsibility to ensure that they receive medical care from an in-network provider. Often, however, patients have a minimal choice about their provider, especially in emergency situations.
Another common problem is that the rate charged by an out-of-network provider can be multiple times the in-network provider's rate, and patients end up having no choice but to pay the difference.
The legislation is meant to address these issues. Under the new legislation co-sponsored by Rep. Robert E. Craven (D-Dist. 32, North Kingstown), healthcare facilities in Rhode Island would be required to provide prior written notice of all charges to all patients undergoing non-emergency or elective care. The written notice must also specify whether any services would be provided by an out-of-network provider.
Failure to give such notices would mean that the healthcare facilities would be legally restricted to accepting the rate provided by the patient's insurer. The legislation would also require all healthcare facilities across Rhode Island to accept:
in-network rates for insured patients for emergency services; and
in-network rates of cost-sharing for the patient.
Fact: Starting January 1, 2020, Rhode Island residents face a penalty on their taxes for not having health insurance.
The Problem of 'Surprise Bills' in Rhode Island Facilities
Unexpected and unreasonably high medical bills are not an uncommon problem in Rhode Island facilities.
A large-scale 2019 study by the Kaiser Family Foundation in cooperation with the Peterson Center on Healthcare found that 18% of all emergency visits and 16% of in-network hospital stays resulted in at least one out-of-network charge. The study analyzed claims data from large employer health plans in 2017.
The new legislation in Rhode Island, which is co-sponsored by Rep. Robert E. Craven, Rep. Evan P. Shanley, Christopher R. Blazejewski, and Rep. Alex D. Marszalkowski, has been assigned to the state's House Committee on Health, Education, and Welfare.
A few weeks ago, Rep. Robert E. Craven was named a Lawyer of the Year. In 2019, thanks to Craven's efforts, Rhode Island enacted a groundbreaking law that eliminated the outdated "open and obvious" doctrine and established legal protections for those injured in slip and fall accidents.
Contact a Rhode Island personal injury lawyer at Robert E. Craven & Associates if you are considering filing a personal injury claim in Rhode Island to pursue compensation for your damages. Call at 401-453-2700 to discuss your situation.
Resources:
rilin.state.ri.us/pressrelease/_layouts/RIL.PressRelease.ListStructure/Forms/DisplayForm.aspx?List=c8baae31-3c10-431c-8dcd-9dbbe21ce3e9&ID=370724
kff.org/health-costs/issue-brief/an-examination-of-surprise-medical-bills-and-proposals-to-protect-consumers-from-them/
webserver.rilin.state.ri.us/BillText/BillText20/HouseText20/H7127.pdf
https://www.robertecravenlaw.com/rhode-island-residents-will-now-face-a-penalty-for-having-no-health-insurance/