Is Your Evidence So Good It's Prejudicial? It Could Be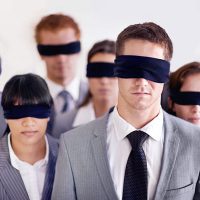 The goal in a personal injury case—or any case—is to get evidence in your favor that is so strong, so persuasive, that any reasonable juror or judge will rule in your favor. The more the evidence convinces the jury to find in your favor, the better it is.
Except sometimes that evidence can be too good. It sounds counterintuitive but in fact, you can actually have evidence that is so persuasive, that it isn't allowed to be used in court or shown to a jury.
Why Have the Rule?
It's called unfairly prejudicial evidence. Yes, both sides want to persuade a jury to find in their favor but the law recognizes that there are some kinds of evidence that play so much into the emotions of jurors, that it can actually cloud a juror's reason or judgment.
And that's a problem. You may want a juror to be so emotionally moved that the juror has to find in your favor. But the law wants jurors to rule on facts, evidence and logic—not pure emotion. So when a piece of evidence is more likely to make a juror act on emotion it could be excluded.
Examples of Unfairly Prejudicial Evidence
For example, let's say that a pedestrian is hit by a car. The car driver says the pedestrian was in the road, but the pedestrian victim denies that. It turns out that the pedestrian was a drug dealer, and the car driver wants to use that fact to demonstrate that the pedestrian was likely in the middle of the road, selling drugs.
While the fact that the pedestrian was a drug dealer may, arguably, be relevant to whether or not he or she was in fact in the middle of the road (you could argue people do drug deals in streets), the influence on the jury would be unfairly prejudicial—on finding out that the pedestrian was dealing drugs, the jury would just automatically turn against the pedestrian, ignoring any logical evidence as to whether or not the victim as in fact in the middle of the road.
Let's say that someone was sued for failure to supervise young children, who ended up getting injured because of the poor supervision. The negligent party (the supervising adult) was recently let out of jail. Is that relevant to the fact that he or she may not be experienced monitoring young children?
Arguably, yes. But would it also severely prejudice the jury against that person, so much so, that the jury would come to assumptions about that person and his character, just based on the feelings we tend to have about people in jail? Certainly.
There are ways to get very highly prejudicial evidence before a jury. It just will take work, and your attorney will need to expect a challenge from the other side, before showing that evidence to a jury in your case.
What evidence can be used in your personal injury case? Let us answer your questions. Contact our Rhode Island personal injury lawyers at Robert E. Craven & Associates at 401-453-2700 today.
Sources:
ncpro.sog.unc.edu/manual/703-2#:~:text=%E2%80%9CUnfair%20 prejudice%E2%80%9D%20 means%20an%20 due,to%20the%20jury%20would%20suffice.
law.cornell.edu/rules/fre/rule_403