Should You Settle Your Case, Or Take It To Trial?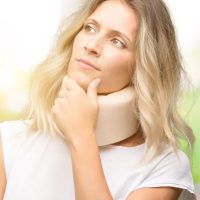 In most cases, before your trial, your attorney and the insurance company for the Defendant or the Defendant itself, will make attempts to settle the case. The logic is that it is often better to resolve a case, and know for certain what you will receive (or what the Defendant will pay), than to go to trial, which can often be unpredictable.
That means that throughout your case, but before trial (but often up to the very moment before trial), both sides will be negotiating with each other, making offers back and forth in an effort to settle the case.
If you accept any of the Defendant's offers, the case will resolve, and there will never be a trial. But should you settle your case, and give up the chance to go to trial?
Of course, the real answer to that question is an individual one; every case is different, and considerations in every case have to be considered on their own.
Settling Your Case
If you do go to trial, and you lose–or if you win, but you win less than what the Defendant originally offered to settle your case–you are stuck with what the jury has decided. You cannot go back and take the Defendant's prior offer.
That means that if there is a larger settlement offer that you could live with, or an offer that pays off your expenses, you should consider taking it, before just rejecting it outright. Remember that trials are inherently unpredictable. Bad cases ended up winning big, and great cases end up losing. Nobody has a crystal ball, and law is not an exact science.
Of course, if what the Defendant is offering to settle your case is so low, so unfair, or so small, that it makes no sense for you to take the offer, you may be best served rejecting the offer, and taking your chances in trial.
The Benefits of Trial
One benefit of going to trial is that you get to have your voice heard. You get the chance to take the stand, and have a neutral jury hear your side of the case, and you have the chance to speak for yourself. Many find this to be very empowering and liberating.
Additionally, you do maintain the chance that a jury will be sympathetic to you and your case, and that it will understand the seriousness of your damages. You could win a substantial amount–certainly, enough to take care of your past and present expenses and damages. This is especially true, if you are a sympathetic witness, or have a sympathetic story, or your injury is particularly catastrophic.
If the insurance company is being unfair to you, making you ridiculously small offers, trial can be your way to get back at them, and stick up for what you feel is right.
Our Rhode Island personal injury lawyers at Robert E. Craven & Associates are here to help you decide the best way to handle your personal injury case. Call 401-453-2700 today.