Things To Do – And Not Do – After A Car Accident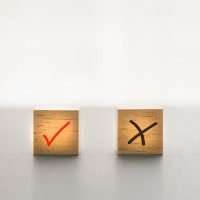 It happens to almost all of us, at some point: We are in a car accident. Despite all the advice available about what to do after a car accident, in the rush of the moment, your mind may be racing, and you may not know immediately what you should and should not do.
Here is some quick advice about what you should and should not do, after a car accident:
Get to safety – If your vehicle is somewhere dangerous, move it somewhere safe. However, if it is not somewhere that creates a danger to yourself or to others, you can leave it in its place until police arrive. Be aware of secondary accidents–accidents where cars collide with other cars (or people) that have just been in accidents. That means you should take caution when exiting your vehicle after an accident.
Call the police – Most of the time, someone will have already called the police for you. If not, you should call them, if you are able to do so. The police may ask you basic questions about what happened when they arrive.
Document the scene – If you are able to and its safe, document everything about the scene, through pictures or videos. Things you want to be aware of are damage to both cars, where both cars came to rest, any debris or car parts laying around in the area, and any markings or damage to the surroundings (like the road, or poles, or trees).
Call your insurance company – Most insurance companies have 24 hour hotlines, so you should be able to get through to them. The person who you speak to may ask you basic questions about the accident. You can answer what you can, but don't be afraid to say "I don't know" or "I don't remember," which may be the case, given the adrenaline of the immediate situation.
Get medical help – Many injuries take time to give you pain (some injuries can even be deadly if you wait too long to treat). Also, your adrenaline can often mask pain. Don't assume that because you feel OK, that you don't need medical attention. If you have any doubt or concern at all, get medical attention.
Don't admit fault (even if you think the accident is your fault) – It is not your job to do a legal analysis of your accident. Tell the police or insurance company what happened, as best you can remember, but before you just admit an accident is your fault or that you did something wrong, you should contact an injury attorney.
Don't accept anybody's offer – The other driver may offer to "settle this without police" or without insurance. Don't do it. More likely, shortly after the accident, the other driver's insurance may offer to pay for some of your expenses. This may seem like a welcome offer, but don't fall for it. Their goal is to get you to agree to take a small amount of money, and in the process, sign away your rights to sue for further damages.
Injured in a car accident? Our Rhode Island personal injury lawyers at Robert E. Craven & Associates are here to help you. Call 401-453-2700 today.
Source:
my.clevelandclinic.org/health/diseases/14480-brain-bleed-hemorrhage-intracranial-hemorrhage