What Do The Judge And The Jury Do In A Personal Injury Trial?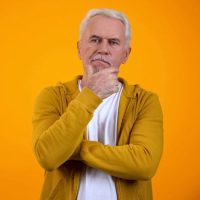 When we talk about personal injury trials, you often hear about a judge, and what the judge will or will not do or decide in your case. But you also hear about the jury, and about how juries render verdicts that award—or deny—people sums of money.
So what does a judge do in a personal injury trial, as opposed to what a jury does? What's the difference between them in a personal injury trial?
What the Judge Do in a Personal Injury Trial
As a general rule, a judge will resolve issues of law that arise before, and during your trial. These are not questions of fact—such as what happened in the accident, or the amount of your medical bills. Rather, these are legal questions.
Many of these legal questions that are resolved by the judge, will have a vital impact on the ultimate outcome of your injury trial, if it goes all the way to trial.
Some questions that a judge, and not a jury, may decide include:
-Whether evidence should be admitted (that is, heard and considered by a jury). This decision may be made before the trial starts, or during the trial itself. Often, the result of cases hinges on what the judge opts to admit or not admit for the jury to consider
-What evidence or information each side has to produce to each other before trial during what is known as discovery.
-Whether expert witnesses can testify, and what they can legally say or not say.
-Whether a victim is allowed to make certain claims, and whether the Defendant is even allowed to use certain defenses in trial
-Whether there is even enough evidence to warrant a trial—in some cases, a judge can "cut short" a case by entering a decision before the case ever gets in front of a jury, in trial.
The Jury's Role in Your Trial
After all this, you may be wondering what a jury does. A jury's job is to apply the law given to it by the judge, and resolve factual disputes. Some things that a jury may decide would be:
-Resolving disputes, such as who had a red light, or whether someone was speeding, or whether a store should have cleaned up something on the floor
-Determining how injured someone was, and what a fair amount would be to compensate them. This includes valuing damages that may be hard to value, like pain and suffering, or loss of the quality and enjoyment of life.
-Determining who to believe, when two witnesses say opposite things
Second Guessing?
As a general rule, when a jury renders a verdict or makes a decision, the judge cannot "second guess" the jury. It is not the judge's job to overturn jury decisions. Some juries get it right, some not so much, but either way, that is our system of justice.
Our Rhode Island personal injury lawyers at Robert E. Craven & Associates are here to help you understand your personal injury trial. Call 401-453-2700 today.
Sources:
expertinstitute.com/resources/insights/the-ultimate-guide-to-the-federal-rules-of-evidence-and-expert-witnesses/#:~:text=Rule%20702%20%E2%80%93%20Testimony%20By%20Expert%20Witnesses&text=It%20states%20that%20an%20expert's,on%20sufficient%20facts%20or%20data