5 Steps Of A Personal Injury Claim In Rhode Island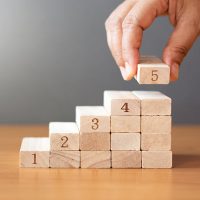 If you sustained injuries because of someone else's negligent, reckless, or wrongful conduct, you could obtain compensation for your damages and losses. However, in order to receive compensation, you need to file a personal injury claim.
For most people, obtaining compensation in a personal injury case can be a complicated process, which is why we decided to break it down into five steps. Consider speaking with a Rhode Island personal injury lawyer to discuss your particular situation and determine which steps you should take to get the compensation you deserve.
A Step-by-Step Guide to Filing a Personal Injury Claim in Rhode Island
If you were injured due to another party's negligence, take the following steps in order to pursue a personal injury claim and demand compensation from the negligent party or their insurance company.
Step 1. Seek medical attention. It is critical to get a medical check-up immediately after sustaining your injury. Many injured victims underestimate the importance of seeking medical attention following their accident. However, a timely diagnosis will play a crucial role in the outcome of your personal injury case, as an insurance company is more likely to deny or undervalue your claim if you do not receive medical care within a reasonable amount of time after your accident.
Step 2. Speak with a lawyer. Consider consulting with a knowledgeable attorney to understand your legal rights and options when seeking compensation in your personal injury case. A lawyer can help you gather evidence proving the other party's fault, conduct a thorough investigation, and handle negotiations with insurance companies on your behalf.
Step 3. Gather evidence. When filing a personal injury claim in Rhode Island, the injured party needs to demonstrate all available evidence to strengthen their case and prove that another party caused or contributed to their injuries. Such evidence may include medical bills, pay stubs, police reports, witness statements, photos taken at the scene of the crash, and others. An attorney will review your particular situation to help you determine what types of evidence are necessary to prove your personal injury case in Rhode Island.
Step 4. Organize your paperwork. Before filing a personal injury claim in Rhode Island, it is important to make sure that you organize all available documentation and paperwork in your case. You also need to understand how you should use all of your evidence and documents to make arguments proving your case.
Step 5. File your personal injury claim. Finally, you can initiate the claims process by filing a claim against the at-fault driver's insurance company. Once the insurer has processed your claim and conducted an investigation, it is likely to offer you less than you deserve. Your lawyer will help you understand whether or not the insurer's offer is too low to negotiate a fair settlement amount on your behalf.
If no settlement is reached, you have the option of filing a lawsuit against the at-fault party to maximize your compensation.
Consult with a Rhode Island Personal Injury Lawyer
If you were injured because of someone else's negligent conduct, consider contacting a knowledgeable lawyer to help you with your personal injury claim in Rhode Island. Our Rhode Island-based personal injury lawyers at Robert E. Craven & Associates are prepared to answer your answers during a phone consultation. Call 401-453-2700 today.