Do I Need a Last Will and Testament? | RI Estate Planning Attorneys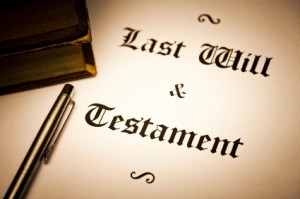 It's easy to say that estate planning can wait until later in life. However, the reason behind estate planning is that we do not know what tomorrow will bring. Our Rhode Island attorneys are increasingly seeing younger and younger clients looking for estate planning advice.  It's never too soon to plan your estate.
The simplest and most common estate planning tool is a will (or more formally, a last will and testament).  Basically, a will documents your wishes upon passing.  Wills can designate the individuals who will inherit your belongings after your death, appoint a guardian for any children you leave behind, and name an individual (known as the executor or executrix) who will manage your estate.  Wills are freely revocable and are only effectuated upon your passing.
Estate planning is a necessary tool for anyone of any age, with any amount of assets.  Obtaining the advice of an experienced Rhode Island estate planning attorney is a valuable investment for yourself and those who will inherit from you.  Contact our attorneys at any time for your free estate planning appointment.