How Injury Attorneys Evaluate Injury Cases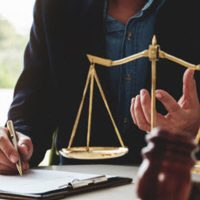 It seems that everywhere you go and everywhere you look, personal injury attorneys are desperate for cases. So when you are injured in an accident, and you see a personal injury attorney, you may be surprised to see that some attorneys may not want to represent you in your case.
Why is that? What does a personal attorney look for in deciding whether to represent you in your accident case or to decline to represent you?
Every Lawyer is Different
Although there are many factors involved, remember that choosing to represent someone or not, is a subjective decision made by each lawyer.
A case that one lawyer declines, may be the perfect case for the lawyer down the street. If you have a case, and find that an attorney has said they don't want to represent you, or that you have "no case," don't give up—the next attorney may look at your case and see it as perfect for his or her office.
Did Anybody do Anything Wrong?
Liability plays a big factor in deciding to take a case. Did anybody actually do anything wrong? Sometimes, you may think nobody did anything wrong, but your injury attorney may see fault where you didn't. Vice versa, sometimes a victim feels someone did something wrong, and the attorney disagrees.
In either case, a big factor is whether there is fault by a liable defendant.
Who is liable can be a factor as well. Are there multiple parties that can be sued? That may increase the complexity and time and expense of the case—but it also may increase your total compensation, making it a more favorable case for an attorney to take on your behalf.
Paying What's Owed
Can whomever you sue actually pay a settlement or a judgment, if you get one? Many companies and even individuals are "fly by night," and would just go bankrupt, or disappear, if they had to pay money. Others are certainly insured and have assets that can pay any judgment entered against them.
Injuries and How they Affect You
There is a misconception that you have to be grievously and seriously injured, for an attorney to represent you.
Yes, the severity of your injuries, and how permanent or debilitating they are, is a factor in the attorney's decision to represent or not to represent you. But don't assume that because you are not catastrophically injured, that you don't have a case, or that an attorney will not take your case.
Injury severity isn't just the injury itself—it's how the injury has affected your life, or stopped you from doing the things you enjoy doing, or need to do (like go to work).
Looking at You
A jury will look at you and evaluate you in trial, if your case gets there, so your attorney will as well. Your attorney is not judging you, but the attorney wants to see if you are someone that a jury might be sympathetic to in trial.
Contact our Rhode Island personal injury lawyers at Robert E. Craven & Associates at 401-453-2700 today and let us evaluate your case for free, and see if we can help you get compensation for your injuries.
Sources:
ldoceonline.com/Business%2Bbasics-topic/fly-by-night#:~:text=From%20Longman%20Dictionary%20of%20Contemporary,by%2Dnight%E2%80%A2%20Not%20the
scholar.valpo.edu/cgi/viewcontent.cgi?referer=&httpsredir=1&article=1527&context=vulr