What Are The Different Kinds Of Personal Injury Cases?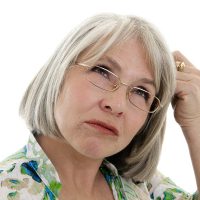 Many attorneys say that they do "personal injury law," and many people may know they have been in an accident, and that they need a personal injury attorney. But what is a personal injury case, and what are the different kinds of cases?
No One List or Set Definition
There is no one comprehensive list of all the kinds of personal injury cases, because any case where you are injured by the acts of another, can be a personal injury case (even though the cases and the laws that apply to them, may be drastically different). For example, a rear-end car accident, and a sexual harassment suit may sound very different, and they are–but they both fall under the general heading of a personal injury case.
Some of the more common types of personal injury cases may include:
Car accidents – Car accidents can include rear end accidents, intersection accidents, lane change accidents, people who run stop signs, or where cars hit pedestrians or cyclists. They also include accidents involving motorcyclists and truckers.
Slip and fall (or premises liability) – any situation where a business or property owner fails to take precautions and keep their property safe, can result in a personal injury lawsuit.
This doesn't just include slip and falls, but also dangerous conditions, such as defective escalators or things falling from shelves, or uneven floors. Anything that is on a business owner's property, must be safe, and if it isn't there can be a personal injury lawsuit.
Negligent security – Many businesses fail to take even basic measures that would prevent or deter criminal activity on their property. When they ignore these responsibilities, and crimes happen, the business can be sued–even though the "criminal" may have been acting independently, and seemingly, randomly.
Medical malpractice – You can sue any medical professional – not just treating doctors-for medical malpractice. Malpractice is where a medical professional does or does not do something in the same way that another, similar medical provider would have done–in other words, your doctor is acting below the accepted standard of care.
Nursing home accidents – Nursing homes have a number of legal responsibilities, given they take care of the most vulnerable of our population. When a nursing home resident is injured, it could be because the home didn't take the precautions that it should have been taking, to protect its residents.
Product liability – Often, products are made poorly, defectively, or simply fail. When they do, and cause injury, the victim can sue for the defective way the product was designed or manufactured. Everybody from the manufacturer to the retailer can be sued.
This is definitely not a comprehensive list-any time you are injured because of what someone else did or did not do, you may have a personal injury case, even where the events of the accident don't conveniently fit into a given "category."
We can analyze your personal injury case, so you don't have to. Contact our Rhode Island personal injury lawyers at Robert E. Craven & Associates at 401-453-2700 today.
Sources:
medicalnewstoday.com/articles/248175