What Factors Affect the Value of Your Rhode Island Personal Injury Claim?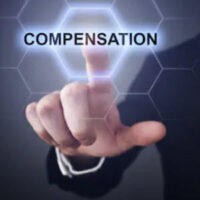 If you were injured due to someone else's negligence, you probably want to know how much your personal injury claim is worth. As medical bills start to pile up and you cannot work because of your injury, paying for everything out of pocket may not be an option for you.
For this reason, you might want to consult with an experienced lawyer to determine how much money you can get via a personal injury claim.
Evaluating a personal injury claim is no easy task because your attorney will have to examine several factors to determine a fair settlement amount.
Let our skilled and detail-oriented attorneys at Robert E. Craven & Associates review your unique cause and determine the value of your personal injury claim in Rhode Island.
Factors that affect the value of personal injury cases
When pursuing compensation for your injury, the facts surrounding your injury will play a pivotal role in determining the value of your claim. The amount of compensation you are entitled to depends on many factors, including but not limited to:
Your medical bills. The cost of medical treatment and other healthcare-related expenses usually represent a significant portion of the injured person's settlement amount. Thus, the higher the medical costs associated with your injury, the more compensation you can seek.
Your property damage. If your personal property, including your vehicle, was damaged or destroyed because of the at-fault party's negligence, you can be compensated for the costs of repairing or replacing the damaged or destroyed property.
Your lost wages and earning capacity. Depending on the type and severity of your injury, you may not be able to work and earn a living after the accident. Lost wages can amount to tens or hundreds of thousands of dollars if your injury is serious enough.
Your non-economic damages. Non-economic damages such as pain and suffering can substantially increase the value of your claim. However, you should seek help from a knowledgeable personal injury attorney in Rhode Island to gather sufficient evidence proving that you are entitled to non-economic damages and assign a monetary value to these losses.
The strength of your legal case. Your ability to present your case in a convincing manner also affects the value of your personal injury claim. A skilled lawyer can strengthen your personal injury case by collecting evidence, obtaining witness statements, and hiring expert witnesses to support your claim.
The experience and negotiation skills of your attorney. Finding an experienced attorney with excellent negotiation skills can increase the value of your claim in an instant. Skilled attorneys who have experience in settling similar cases know how to fight for the maximum compensation for their clients.
If you have been injured because someone else was negligent, do not hesitate to contact a Rhode Island personal injury attorney to examine the facts of your unique case and determine the value of your claim. Contact our lawyers at Robert E. Craven & Associates to receive a case review. Call at 401-453-2700 or fill out our contact form.