What To Do If I Was Hit By An Uninsured Driver In Rhode Island?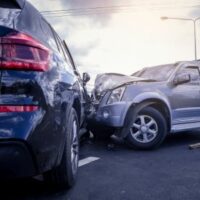 Being involved in a car accident is a confusing and stressful experience, but even more so when you have been hit by an uninsured driver. Luckily, you may still be able to obtain compensation for your injuries, damages, and losses even if the other driver does not have auto insurance.
It is advisable to contact a knowledgeable attorney in Rhode Island to help you seek compensation if you have been involved in a car crash with an uninsured motorist. Schedule a case review with a Rhode Island uninsured driver accident attorney.
Will My Insurance Cover My Injuries if I Was Hit by an Uninsured Driver?
While Rhode Island law requires all motorists to carry auto insurance coverage, not all drivers are insured. Statistically speaking, about 16.5% of all motorists in Rhode Island are uninsured, so your chances of being involved in an accident with an uninsured driver are quite high.
Insurance companies in Rhode Island offer drivers to purchase uninsured and underinsured motorist coverage, also known as UM and UIM. Since UM and UIM coverage is optional, not all drivers have it.
Basically, uninsured motorist coverage replaces the liability coverage that the other driver in your accident should have had to cover your injuries and damages.
In other words, your auto insurance will cover your medical expenses and property damage if (a) you purchased uninsured motorist coverage and (b) you were hit by:
An uninsured;
An underinsured; or
A hit-and-run driver who fled the scene.
Keep in mind that you have a limited time to file an uninsured motorist claim in Rhode Island. That's why it is essential to speak with a knowledgeable attorney to help you get compensated for your injuries and damages when the other motorist does not have insurance.
What About Collision Coverage?
Collision coverage as part of your auto insurance policy would cover the cost of repairing and replacing your vehicle if you were involved in a car crash with an uninsured motorist.
Note: Your collision coverage will not cover your medical bills.
Can I File a Lawsuit Against the Uninsured Driver?
Yes, you can. Suing the uninsured driver who caused your car crash may be the only option to recover damages if you do not have:
Uninsured motorist coverage; and/or
Collision coverage.
In order to obtain compensation through a lawsuit, you will need to demonstrate evidence to prove that the uninsured driver was at fault for the accident.
However, your attempts to recover damages through filing a lawsuit against the uninsured motorist may be futile if the driver does not have enough assets or funds to cover your losses.
Contact a Rhode Island Uninsured Driver Accident Attorney
If you are not sure what to do after being hit by an uninsured driver in Rhode Island, consult with an attorney right away. At Robert E. Craven & Associates, our Rhode Island uninsured driver accident attorneys are dedicated to helping to recover maximum compensation for your injuries and losses. Call 401-453-2700 to receive a consultation.
Resource:
iii.org/fact-statistic/facts-statistics-uninsured-motorists