Can I Still Sue A Drunk Driver If They Were Found 'Not Guilty' In A Criminal DUI Case?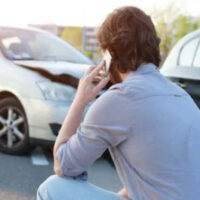 When motorists get behind the wheel of their vehicle under the influence of alcohol, they put themselves and others at risk of harm and death. That is why Rhode Island's DUI laws impose harsh penalties for operating a car while impaired.
If you have been involved in a drunk driving accident in Rhode Island, you have a right to sue the drunk motorist for causing your damages and losses. Thus, the drunk driver may have to defend themselves in both a criminal and civil case.
But what if the drunk driver is found not guilty in a criminal case? Does it mean that you cannot sue them for the damages in your civil lawsuit?
Contact a skilled attorney if you were involved in a car accident caused by a drunk motorist to determine how best to proceed with your case to recover damages.
You Can File a Civil Lawsuit Against the Drunk Driver to Recover Damages
When a driver gets behind the wheel of their vehicle while impaired by alcohol or drugs, they are more likely to cause a car crash due to slower reaction time and poor judgment.
As a result, the victim of a drunk driving accident may sustain serious injuries and financial losses. When this happens, the impaired motorist may be charged with a DUI-related criminal offense, while the victim can pursue a civil lawsuit to seek compensation for their damages and losses.
Whether or not a driver will be convicted of DUI depends on the strength of the prosecutor's case against the motorist. However, a civil lawsuit filed by the victim of the crash is a separate lawsuit that has nothing to do with the criminal prosecution.
If you are injured in a DUI crash, it is fair to say that the impaired motorist is not automatically liable for your damages. As the plaintiff, you are still required to prove that the accident was caused by the drunk driver's negligence or recklessness to prevail in your civil lawsuit.
While you could use evidence of the driver's conviction in your civil case, you are still required to prove that the motorist did something that led to your collision and injuries. It is highly advised to be represented by an experienced attorney to help you prove the drunk driver's fault in your civil case.
Can I Still Sue the Drunk Motorist if They Were Found Not Guilty?
Yes, you can still sue the drunk driver for your damages regardless of what happens in their criminal case. Even if the prosecutor drops the DUI charges, you may still be entitled to compensation if you can prove that the driver's negligence caused your injuries.
Thus, the outcome in the criminal DUI case does not impact your ability to recover damages in your personal injury lawsuit. In many cases, however, the drunk motorist will not have sufficient resources to pay for the victim's damages.
In that case, you need to consider filing a dram shop lawsuit against the establishment that served alcohol to the motorist. Consult with a Rhode Island drunk driving accident attorney to determine your options. Contact our knowledgeable and results-driven attorneys at Robert E. Craven & Associates for a consultation. Call 401-453-2700.