Wrongful Death Caused by Swimming Pool Drowning: Who's Responsible?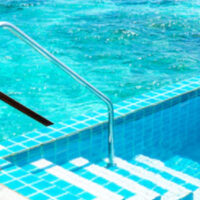 The state of Rhode Island has received a six-figure grant to promote pool safety and prevent pool and spa drownings.
Rhode Island was among the three states and two cities that have received generous grants from the U.S. Consumer Product Safety Commission (CPSC) as part of its Pool Safety Program, according to WPRI.
The other two states are Florida and Virginia. The three states along with the city of Columbus, Ohio, are receiving $250,000 each. The city of North Las Vegas, meanwhile, was awarded a $123,532 grant.
The funds will go towards training, education, and enforcement of pool safety aimed at reducing pool-related injuries and drownings. Each year, more than 3,500 Americans die from unintentional drowning, according to the CDC.
Drowning is the leading cause of accidental death among children of preschool age (3- and 4-year-olds). But who can be held responsible if your child died as a result of drowning in a swimming pool?
That is the question you should ask a Rhode Island wrongful death attorney from Robert E. Craven & Associates. Typically, parents of children who drowned in swimming pools as a result of the property owner's negligence can seek justice by filing a wrongful death suit.
Liability for Swimming Pool Drowning
Under Rhode Island law, commercial and private pool owners can be held liable for swimming pool accidents, including drowning, if they failed to ensure a safe environment for swimmers and visitors.
When swimming pool drowning leads to injuries, the injured party can get reimbursed for the ensuing damages and losses by pursuing a personal injury claim. These claims are often based on the legal doctrine of "premises liability."
Under Rhode Island's premises liability law, property owners are held responsible for any injuries or harm that occur on their property due to recklessness, carelessness, or negligence.
Some of the most common forms of negligence on the part of commercial pool operators or property owners are:
Inadequate supervision
Improper safety barriers
Defective products such as drain covers or pumps
Improper drains
Loose stairs or ladders
Inappropriate or lack of signage
Inadequate chemical treatment and cleaning
An injured visitor or swimmer is required to prove that the owner of the property where the swimming pool is located breached his or her duty to maintain the pool in a safe condition. If the injured party's attorney proves the breach and establishes a link between the violation and the injury, the plaintiff can receive compensation for his or her damages.
The same can be said about wrongful death lawsuits filed by the family of someone who drowned in a swimming pool.
Wrongful Death and Attractive Nuisance Doctrine in Rhode Island
Swimming pools in Rhode Island fall under the attractive nuisance doctrine, which means the pool owner has the duty to use fencing and other security measures to prevent drownings caused by unauthorized access by a child or mentally incompetent adult.
Therefore, property owners in Rhode Island can be held responsible for injuries and deaths caused by their negligence not only if a drowning involves a licensee or invitee but also if a trespasser, someone who was not authorized to be on the property, gets hurt.
Speak to a Rhode Island personal injury attorney from Robert E. Craven & Associates to discuss your best course of action. Call at 401-453-2700 or complete this short contact form for a free evaluation of your case.
Resources:
wpri.com/news/local-news/providence/ri-receiving-grant-to-prevent-pool-spa-drownings/
cdc.gov/homeandrecreationalsafety/water-safety/waterinjuries-factsheet.html