Car Accidents in Rhode Island | North Kingstown Auto Accident Attorney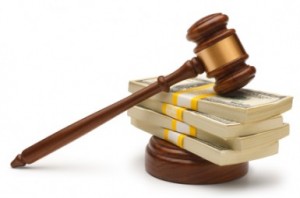 Car accidents happen everyday in Rhode Island.  If you were involved in an automobile accident, you should immediately report the incident to the police and seek medical attention.  We often see clients chose not to get medical attention immediately after their accident only to suffer pain in the hours and days following the accident.  Especially with minor accidents, personal injury symptoms tend to appear later; however, failing to seek treatment after the accident will make an insurance company less inclined to settle your case.
You may experience a lack of pain following your accident. Be advised, this does not mean you aren't injured.  Your body releases endorphins following a car accident due to the trauma of the incident.  These chemicals have the effect of neutralizing your pain.  After a day or two, these chemicals will wear off and you are likely to begin experiencing pain.  This pain is often attributable to soft tissue injuries."  These type of injuries are the most common injuries to arise days, even weeks after an auto accident.  These injuries occur due to the sudden stress placed on your muscles from the car accident.
Following an automobile accident in Rhode Island, the other insurance company may try to contact you and settle the case.  In fact, the insurance company often pretend to be quite concerned about you and attempts to befriend you.  Don't be tricked by their tactics.  Insurance companies know they can shortchange you if you aren't represented by an experienced car accident attorney.
If you've been involved in an automobile accident, call our attorneys today for a free consultation.  We are some of the few attorneys in Rhode Island that insurance companies know aren't afraid to take a case to trial.  Allow us to evaluate your case today!