Complaints of Excessive Police Force Will Now Be Investigated by Rhode Island's Attorney General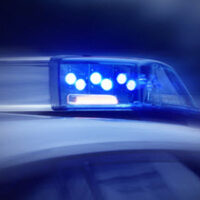 Rhode Island's attorney general will now investigate all complaints of excessive use of force and serious injuries caused by police. The announcement comes several weeks after the nationwide protests over the killing of a black man in Minneapolis, Minnesota.
The streets of Providence, Rhode Island, "erupted in flames and anarchy" during the protests against police brutality, according to the Providence Journal. As a result, 65 people were arrested, and up to 10 police officers were injured.
New Rules for Reporting Complaints of Excessive Force and Serious Injury
Two weeks later, Attorney General Peter Neronha announced that police officers who inflict serious bodily injury or face complaints of the excessive police force would be subject to investigation by the state's attorney general, as reported by U.S. News & World Report.
The announcement came following a prominent investigation of police allegedly racially profiling a black firefighter in Providence. Investigators concluded that law enforcement did not racially profile the firefighter when they pointed their firearms at him outside his own fire station.
Under the new policy issued by Rhode Island's attorney general, law enforcement will be required to report any complaints of police officers causing serious injury to citizens and any allegations of excessive force as long as there is video footage or any other type of evidence to support the claim.
Excessive Use of Force Must Be Reported to Rhode Island Attorney General
Previously, an investigation by the state's attorney general was required when police used deadly force or when an individual died in police custody. However, the attorney general insisted that authorities considered changing the rules even before the nationwide protests erupted last month.
Neronha argued that that the killing of George Floyd and the ensuing protests made the new rules, which had last been updated 13 years ago, even "more urgent."
The new rules require law enforcement to immediately report cases involving excessive force or serious injury to Rhode Island's attorney general's office for further review. Then, the office will investigate the cases and determine whether it is appropriate to file criminal charges against the police officer(s) or if their case should be heard before a grand jury.
Racial Profiling in Providence, Rhode Island
The new rules come shortly after Providence Public Safety Commissioner Steven Paré concluded an internal investigation into the alleged case of racial profiling. On June 3, a black firefighter said he was racially profiled by two officers – one white and the other black – during their interaction outside his fire station in Providence.
Commissioner Paré determined that the police officers did not act inappropriately while searching for a suspect in an armed robbery. However, the white police officer would still be disciplined for not turning on his body camera during the incident.
The black firefighter believes that he was racially profiled when the officers came up to him as he sat in the vehicle of a friend who was dropping off food at the fire station. The firefighter was dressed in his uniform during the encounter.
If you suffered a personal injury due to excessive police force or any other form of police misconduct, speak with a knowledgeable attorney. Our Rhode Island personal injury lawyers at Robert E. Craven & Associates can help. Call at 401-453-2700 to discuss your situation.
Resources:
providencejournal.com/news/20200602/65-arrested-8-to-10-police-injured-in-providence-riot
usnews.com/news/best-states/rhode-island/articles/2020-06-17/police-accused-of-excessive-force-will-now-face-state-review
https://www.robertecravenlaw.com/filing-a-coronavirus-personal-injury-case-against-someone-for-infecting-you-with-covid-19/