Disorderly Conduct charge in RI | RI Criminal Defense Attorneys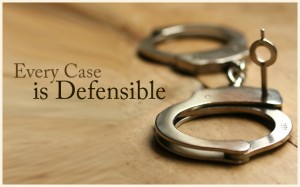 One of the most common criminal offenses in Rhode Island is disorderly conduct.  This broad statute encompasses most actions that disturbs, annoys, or bothers others.  However, a police officer's opinion of "disorderly" often differs from the legal definition or fails to consider your rights, including First Amendment (Free Speech) rights.  As such, if you've been charged with disorderly conduct in Rhode Island, you should speak to an experienced criminal defense attorney immediately.
Rhode Island's disorderly conduct law criminalizes the behavior of anyone who:
Fights or acts in a violent manner;
Disturbs others by making loud and unreasonable noise;
Makes offensive statements that are likely to provoke a violent reaction to another person in public;
Obstructs a public area, including streets, waterways, building entrances, hallways, and staircases;
Interferes with a lawful meeting or gathering;
Looks into another person's windows for a lascivious purpose;
Looks into an area for a lascivious purpose where another would have an expectation of privacy.
As you can see, any number of actions can constitute "disorderly" under Rhode Island's criminal law.  The punishment for disorderly conduct in Rhode Island is up to 6 months in jail, a fine of $500, or both.  Be sure to consult with the attorneys at Robert E. Craven & Associates if you've been charged with disorderly conduct so that we can defend your rights.