Health Violations in Rhode Island's School Cafeterias: Who Can Be Sued for Your Child's Food Poisoning?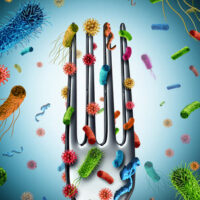 Some parents pack lunches for their children, while others choose to give them pocket money to buy food and snacks from the school cafeteria.
While a home-packed lunch is almost always a healthier alternative to eating meals prepared in god-knows-what-conditions, making and packaging lunches for your kids can be time-consuming, especially if you are not a morning person.
But this new health inspection report by R.I. Department of Health will probably make you think twice before giving your children pocket money to buy lunches from the school cafeteria.
'Hundreds' of Health Violations in School Cafeterias Across Rhode Island
As reported by WPRI, health inspections have revealed "hundreds" of violations in school cafeterias across Rhode Island. The report shows hundreds of health code violations in Rhode Island school cafeterias this year alone, with "rodent dropping" being the most widespread violation detected by inspectors.
A Target 12 investigation as part of the retail food service program at R.I. Department of Health showed at least 450 health violations during the first round of inspections this school year.
As many as 56 schools across the state have been marked for re-inspection, while some have been inspected multiple times. At one of the schools in East Greenwich, rodent droppings were discovered behind the stove, in the dishwasher, behind the steamer, and in the corner of a dry storage room.
The inspection report also shows that besides rodent droppings, such issues as debris on surfaces, appliances in poor repair, and dumpsters in the wrong place were detected by health inspectors.
Several schools across Rhode Island were also forced to throw away food due to "temperature violations" either because the food was not cold or hot enough to prevent foodborne illness and food poisoning from bacteria.
Symptoms of Food Poisoning in Children
It is true that children are more susceptible to food poisoning and foodborne illnesses than adults because their immune systems are not strong enough to protect the child from bacteria or other outside invaders such as toxins, viruses, or fungi.
If your child returns from school and complains about any of the following symptoms, see a doctor as soon as possible because these are the signs of food poisoning that could have been caused by eating foods or snacks in the school cafeteria:
Vomiting
Abdominal pain
Fever
Fatigue
Headache
Diarrhea
In some instances, food poisoning in children requires medical intervention, especially if symptoms do not fade away within a few days.
Can You Sue the School for Your Child's Food Poisoning?
If food poisoning can be linked to the school, whether it is public or private, you can bring a lawsuit on behalf of your child. If your child got sick or developed food poisoning after eating food in the school cafeteria, you could seek monetary damages for the resulting medical expenses, pain and suffering, as well as other damages such as parents' loss of income, if any.
However, the school and/or school district are not the only parties that can be sued in your personal injury suit. A Rhode Island personal injury attorney can help identify other potentially liable parties, including those who processed, prepared, and supplied the food.
In other words, while the school can be responsible for your child's food poisoning for serving the food, it may not be to blame for the original contamination. That is why you need a lawyer to hold the company that processed, prepared, packaged, sold, and supplied the contaminated or otherwise dangerous food product.
Contact our Rhode Island personal injury lawyers at Robert E. Craven & Associates to identify liable parties in your food poisoning case. Call at 401-453-2700 or visit our Contact Us page.
Resource:
wpri.com/target-12/health-inspections-reveal-hundreds-of-violations-in-ri-school-cafeterias/
https://www.robertecravenlaw.com/wrongful-death-caused-by-swimming-pool-drowning-whos-responsible/