How Can A Rhode Island Car Accident Attorney Help You Seek Compensation?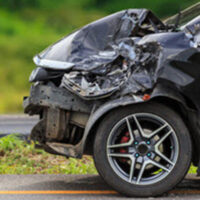 If you suffered injuries in a car accident in Rhode Island, you should consider speaking with an attorney who can help you pursue compensation for your economic and non-economic losses. While some people choose to represent themselves when handling their personal injury claim after a car accident, you can benefit from hiring a skilled attorney to protect your rights and ensure that you are fairly compensated for your damages.
It is important to keep in mind that the other driver's insurance company is not on your side. Insurance companies are looking out for their own interests, which is why you need someone to represent your best interests during the claims process while you focus on your recovery.
Schedule a case review with our Rhode Island car accident attorney at Robert E. Craven & Associates to discuss how you can seek compensation for your losses and damages in your specific situation.
How Can a Rhode Island Car Accident Attorney Help?
When deciding whether or not to hire a car accident attorney, you need to understand the things a lawyer can do for you to help you obtain the compensation you deserve. A skilled attorney can help you handle your claim by doing all of the following:
Collecting evidence to strengthen your case. The success of your car accident claim hinges on your ability to prove the other driver's liability based on the evidence available in your case. Your attorney will help you collect all available evidence to ensure that you are fully compensated for your losses while you focus on your treatment.
Communicating with insurance companies. If another driver involved in the crash was at fault, you would most likely need to communicate with their insurance company to demand compensation. However, insurance companies are known to employ a variety of dishonest tactics to pay claimants as little as possible or deny their claims altogether.
Calculating your damages and losses. Your attorney will calculate how much your car accident claim is worth by estimating your damages and losses caused by the other party's negligence. The value of your claim is based on your medical bills, loss of income, the cost of repairing your vehicle, pain and suffering, and others.
Negotiating a fair settlement. Insurance claims adjusters are trained to undervalue and deny claims, which is why it is essential to be represented by a skilled lawyer to handle negotiations on your behalf. At Robert E. Craven & Associates, our car accident attorneys have decades of experience negotiating with insurance companies in Rhode Island.
Settling your claim for a fair amount. Once negotiations result in a reasonable settlement agreement, your attorney will help you settle your claim to ensure that you are compensated for all your damages and losses in a timely manner.
Preparing your case for trial. It is true that most car accident claims are settled pre-trial. However, it is essential to be prepared to take your case to trial if the insurance company refuses to settle your claim for a fair amount. Your attorney will fight for your best interests in and out of court.
Contact a Rhode Island Car Accident Attorney Today
Schedule a case review with our car accident attorneys at Robert E. Craven & Associates in Rhode Island to discuss your case and fight for the maximum compensation to which you are entitled. Call 603-624-7200 today.