Negligence and Compensation in Gas Explosions in Rhode Island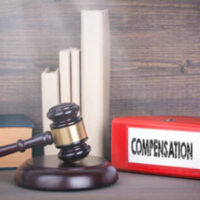 Since natural gas fuels 91% of Rhode Island's electricity net generation, nearly everyone resident of the state uses some form of gas in their everyday life. Some use it to drive a motor vehicle, while others use natural gas to do cooking or heat their house.
Unfortunately, as evident from gas explosions in homes and gas stations in Rhode Island and across the nation, using gas can be quite dangerous. Injuries associated with gas explosions can result in permanent scarring and disfigurement.
A person who sustained severe burns to the face and body can suffer from extreme pain and long-lasting effects such as diminished earning capacity, loss of enjoyment of life, loss of consortium, and many more. If your loved one died in a gas explosion, you might be able to pursue a wrongful death claim.
Gas Explosion Accident in Rhode Island
Often, gas explosions occur due to negligence or carelessness on the part of other people or entities. The dangers and devastating consequences of propane and gas explosions were evident in a recent incident in Rhode Island.
As reported by WHDH, an explosion at a Lincoln gas station left one person injured and their vehicle heavily damaged. The car owner said he did not know there were tanks of acetylene leaking in the trunk of his Toyota Camry.
The driver pulled into the gas station and pushed a button that automatically opened his gas tank. As a result, a spark ignited the fumes from the acetylene and led to an explosion. Investigators are still trying to determine why the vehicle's tanks were leaking.
Causes of Gas Explosions
Gas explosions occur for a multitude of reasons, but the most common cause is negligence. Negligence can lead to gas explosions due to:
Defective or faulty equipment
Improper installation technique
Lack of experience or safety training when installing
Failure to warn of unreasonable hazards or provide safety instructions
If a gas explosion is caused by someone else's negligence, you may be able to pursue a personal injury claim against the utility supplying the gas or the entity that delivers, stores, or sells gasoline, such as the owner of a gas station where the explosion occurred.
Often, victims of gas explosions have a claim against construction companies when construction work causes ruptured gas lines and results in explosions. A utility or entity is responsible for the resulting damages caused by a gas explosion if it can be proven that the party failed to exercise reasonable care in operations.
Negligence and Compensation in Gas Explosions
Any negligent or careless mistakes are unforgivable when it comes to dealing with natural gas. Therefore, individuals and companies dealing with gas must understand that they are required to exercise a higher degree of caution to prevent harm.
When accidents or injuries are caused by gas explosions due to negligence, the victim can hold the at-fault company or individual responsible for their injury. However, you are required to prove that the other party failed to meet the applicable standard of care and that the breach of duty was a proximate cause of your gas explosion injury.
If an explosion was caused by defective gas tanks or other equipment used for dealing with natural gas, you might have a product liability claim against the manufacturer. Depending on the severity of your injury, you may be entitled to hundreds of thousands or millions of dollars in compensation for your damages and losses.
Gas explosions often lead to disfigurement and permanent scarring, amputations, and other catastrophic injuries and long-term effects, which is why you may need an experienced personal injury attorney to determine the value of your claim and gather evidence to establish negligence.
Speak with our Rhode Island personal injury attorneys at Robert E. Craven & Associates to discuss liability and compensation in your gas explosion accident. Call at 401-453-2700 today.
Resources:
eia.gov/state/?sid=RI
whdh.com/news/explosion-at-rhode-island-gas-station-leaves-car-totaled-driver-injured-2/
https://www.robertecravenlaw.com/how-are-damages-determined-in-rhode-island-personal-injury-cases/