Do Prescription Medications Impair a Motorist's Ability to Drive Safely?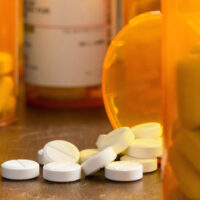 Many people say that the impact of prescription medications on your driving ability is similar to that of alcohol impairment. Unfortunately, they may be right. What many drivers in Rhode Island do not realize is that taking some prescription drugs can affect their ability to operate a vehicle safely.
According to the Food and Drug Administration (FDA), drivers are "most likely" okay to operate a vehicle while taking prescription medications. However, the federal agency also warns that it is best to read about the drug's side effects before you get behind the wheel.
Under the Rhode Island General Laws Section 31-27-2, drivers can face a driving under the influence (DUI) charge for driving under the influence of alcohol, drugs, and any controlled substance, including prescription medications. However, just because you have a prescription does not give you an affirmative defense to avoid DUI charges in Rhode Island. According to NORML, Rhode Island is one of the states that adopted a zero-tolerance per se drugged driving law for controlled substances.
How Prescription Drugs May Affect Your Ability to Drive
Some prescription medications may affect a driver's ability to operate a vehicle safely. Some of the most common side effects of prescription medications that could potentially cause a car accident include:
Anxiety
Dizziness
Blurred vision
Drowsiness
Fatigue
Slower reaction times
Concentration problems
Nausea
However, not all prescription drugs may affect your ability to drive a motor vehicle safely. According to the FDA, the following prescription medications are more likely to impair a motorist's driving ability:
Medications for anxiety
Antidepressants
Tranquilizers
Sleeping pills
Pain relief drugs
Codeine
Medications for cold and allergy
Drugs that contain caffeine, ephedrine, pseudoephedrine, and certain other stimulants
If you are a motorist who is currently taking any of these prescription medications, you need to be aware of their potential side effects as they may impair your ability to operate a motor vehicle safely. If you are taking any of these prescription drugs, it is best to consult with your physician or pharmacist to find out whether you should refrain from driving while taking the medications.
Signs That a Motorist's Driving Ability is Impaired by Prescription Medications
Some of the most common signs that might indicate that a motorist's ability to operate a vehicle safely is impaired by the use of prescription drugs include:
Swerving from one lane to another. A driver's inability to stay in the correct lane may be a tell-tale sign that they are drowsy, dizzy, have blurred vision, or experience any other side effects of prescription medications.
Driving much faster or slower than traffic. A driver's inability to keep up with the flow of traffic may be a sign of impairment caused by prescription medicines.
Running red lights or ignoring traffic signs. Since prescription drugs have such side effects as concentration problems, drowsiness, and blurred vision, a driver on prescription medications is likely to miss or ignore traffic signals and road signs, which can lead to a car crash.
If you were injured in a vehicle crash involving a driver whose driving abilities were impaired by prescription medications, consult with a Rhode Island car accident attorney to help you establish fault and seek the compensation you deserve. Contact Robert E. Craven & Associates to schedule a consultation. Call at 401-453-2700 today.
Resources:
webserver.rilin.state.ri.us/Statutes/TITLE31/31-27/31-27-2.HTM
norml.org/laws/drugged-driving/rhode-island-drugged-driving/#:~:text=Per%20Se%20Drugged%20Driving%20Laws,cannabis%20and%20other%20controlled%20substances.&text=Violating%20the%20law%20is%20punishable,conviction%20for%20a%20first%20offense.
https://www.robertecravenlaw.com/are-mopeds-a-safer-alternative-to-motorcycles-and-cars-in-rhode-island/