Oscar Pistorius Verdict – Legal Analysis | RI Criminal Defense Lawyer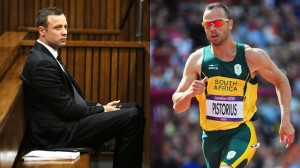 Early this morning, a South African judge ruled that now infamous track star Oscar Pistorius was not guilty of premeditated murder. However, Judge Thokozile Masipa reserved her verdict on the lesser included offense of "culpable homicide" until tomorrow.  While the judge was applying South African law, the equivalent of this offense in Rhode Island is manslaughter.  The penalty for manslaughter in RI is up to 30 years in jail.  While Pistorius is only facing 15 years, is it very likely that he'll be found guilty of manslaughter.
The facts of the case are such that a self-defense claim is somewhat weak.  Pistorius claims he thought an intruder was in his bathroom so he shot through the door to protect himself – a double-amputee.  However, resorting to deadly force in self-defense is only permitted when one is faced with a threat of deadly force.  While Pistorius argued that he feared for his life, the prosecution has argued (and rightfully so) that Pistorius' actions were excessive.  For instance, there's no evidence that Pistorius' life was threatened nor that it was reasonable for him to think so at the time. In fact, the judge alluded at her ultimate decision in stating "He failed to take any step to avoid the resultant death…I am of the view that the accused acted too hastily and used excessive force. In the circumstances, it is clear that his conduct was negligent."  It clearly sounds like Judge Masipa has made up her mind and will find the former Olympian guilty of culpable homicide.
Whether or not Oscar Pistorius will see jail time will be announced tomorrow.  From the perspective of a RI criminal defense lawyer, we think he'll be found guilty of the culpable homicide charge.  He clearly acted negligently in not determining who was in the bathroom before he fired multiple rounds through the door.  If you've been charged with a criminal offense, including murder, manslaughter, or negligent homicide, call our attorneys today for a free consultation.