RI Personal Injury Law: Pain and Suffering
What is "pain and suffering"?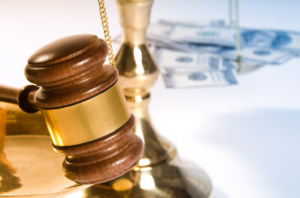 If you are injured due to another person's fault, one type of damage that the attorneys at Robert E. Craven & Associates will seek for you is known as "pain and suffering."  As opposed to medical bills or lost wages, pain and suffering does not have a concrete dollar amount associated with it.  Our experienced lawyers are able to argue the pain and suffering portion of your case to get you compensation above and beyond your bills and wages.
Our attorneys focus on two types of pain and suffering: (1) physical pain and suffering and (2) mental pain and suffering.  The first deals with the obvious – the actual pain associated with experiencing a bodily injury.  We will seek compensation for having to ensure pain immediately after the accident and throughout recovery.  The second form of pain and suffering pertains to the mental anguish that accompanies personal injuries.  This includes anxiety, loss of enjoyment of life, fear, depression, and other emotions you've felt as a result of the traumatic event.
The value of one's pain and suffering truly varies from case to case.  Some of the factors we consider in "valuing" pain and suffering include:
If plaintiff will be a good witness;
Plaintiff's age and wellbeing;
Plaintiff's credibility;
Whether medical documentation supports plaintiff's injury claims;
Plaintiff's likeability;
How often plaintiff sought medical treatment;
Extent of plaintiff's medical treatment.
The only way to give you an estimated value of your pain and suffering is for an experienced personal injury lawyer, such as those at Robert E. Craven & Associates, to review the facts of your case and evaluate the value based on his legal experience.