Whiplash Injuries in Rhode Island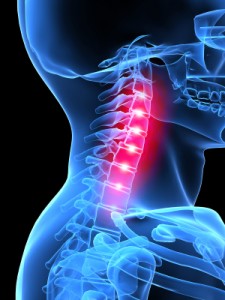 Many people involved in car accidents suffer whiplash injuries.  "Whiplash" is a term for the injury suffered from the quick back-and-forth snapping of the neck.  These type injuries are very often seen in automobile accidents.  Whiplash is what's known as a soft tissue injury.  That means that it isn't visible on x-rays but is nonetheless a legitimate injury.  In fact, a whiplash injury can be very painful and extremely disruptive to one's life.
Some of the symptoms of whiplash include:
Swelling in the neck and upper back area;
Muscle spasms;
Pain when turning the neck;
Headaches;
Blurred vision;
Difficulty focusing;
Jaw tightness.
After an automobile accident, you should always see a doctor.  Even if you only feel slight discomfort you should see a doctor.  We often see clients who felt 100% healthy for a few days following the accident then began to notice their injuries.  You don't want to jeopardize a potential personal injury settlement because you thought the pain may go away.  With conditions such as whiplash, the pain rarely goes away on its own.
The key to proving a whiplash injury is thorough and accurate documentation of the injury.  That means medical treatment.  Insurance companies would laugh at a lawyer if he or she presented them with a claim for damages without supplementing the claim with medical records.  This is especially true with regard to soft tissue injuries.  While a broken bone is easy to visualize (ie: on an x-ray), a whiplash injury can only be proven with medical documentation.  Due to this, insurance companies are very stingy when it comes to whiplash cases.  You should speak with an experienced Rhode Island personal injury lawyer to ensure that your whiplash case is adequately represented.