Robert E. Craven, a Lawyer of the Year, Talks About Eliminating the 'Open & Obvious' Doctrine in Rhode Island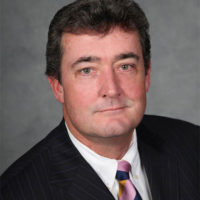 Robert E. Craven, a House Judiciary Chairman, has been named a Lawyer of the Year by Rhode Island Lawyers Weekly. The trial lawyer sat down with the publication to discuss the newly enacted law eliminating the infamous "open and obvious" doctrine.
Robert E. Craven was first elected in 2012 and currently chairs the House Judiciary Committee. With 36 years of experience under his belt, the trial lawyer also finds the time to serve as the probate judge for Charlestown and an assistant solicitor. In addition to that, the lawmaker founded his law firm, Robert E. Craven & Associates.
How Rhode Island Eliminated the 'Open & Obvious' Doctrine
Thanks to Craven's efforts, a newly enacted law created greater legal protections for those injured in slip and fall accidents and other premises liability cases in Rhode Island.
When sharing his perspective of the new legislation that eliminated the principle of "open and obvious" dangers, Craven argued that the purpose of the new law was "not to change outcomes," nor was it to "allow people to win more often."
Instead, the purpose of the legislation was "giving someone a chance to win." Craven argued that "you cannot have a chance to win if you never get an opportunity to present facts to a jury or to a trier of fact."
But how does the legislation change this? "With this law, at least you get a shot," said the former prosecutor.
What Was It Like Before Rhode Island Eliminated the 'Open and Obvious' Doctrine?
Before the law was signed into law by Governor Gina Raimondo on July 15, 2019, the "open and obvious" doctrine was commonly used as a defense in premises liability cases and prevented injured plaintiffs from recovering the compensation they deserved.
The bill proposing to get rid of the infamous doctrine was introduced by Craven in February 2019. Before the legislation that helped Craven earn the Lawyer of the Year award was signed into law, property owners, landlords, and businesses routinely defended themselves against claims from plaintiffs by arguing that the injured party should have noticed the "open and obvious" hazard or dangerous condition.
At the time, the defendant could argue that the injury could have been avoided had the plaintiff noticed the hazard. Under the doctrine, a hazard qualified as "open and obvious" if an average reasonable and prudent person would have been able to discover it and avoid the risk of harm.
Craven insisted that "you can argue about what's open and obvious. Obvious to whom?" The trial lawyer argued that for someone with hearing or visual impairments, a condition could not be obvious in "one way, shape, or form."
Craven Predicts What to Expect in 2020
When asked by Rhode Island Lawyers Weekly about how he managed to get the bill passed both houses almost unanimously, Craven said that being a litigator for his entire life, he has developed a "sense of how to frame a question to the jury." Besides, the lawmaker said that it is his obligation as committee chairman to "make the argument and persuade them [fellow legislators] why they should vote one way or the other."
When asked about what to expect from 2020's legislative session, Craven said there could be another attempt at legalizing recreational marijuana in Rhode Island. However, Craven argued that since people are going to be driving cars while under the influence of marijuana, there needs to be a test to measure impairment like in drunk driving accidents.
If you would like Rhode Island personal injury attorney Robert E. Craven to represent you in your slip and fall accident or any other case, reach out to his law offices for a consultation. Contact Robert E. Craven & Associates by calling at 401-453-2700 or visiting our Contact Us page.
https://www.robertecravenlaw.com/health-violations-in-rhode-islands-school-cafeterias-who-can-be-sued-for-your-childs-food-poisoning/