6 Benefits of Hiring a Rhode Island Car Accident Attorney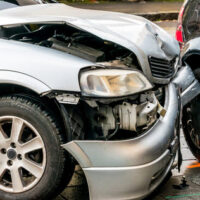 While you have a right to represent yourself in order to obtain compensation following a car accident in Rhode Island, there are several good reasons to hire an attorney. We have outlined six benefits of hiring a car crash lawyer in Rhode Island.
They Know the Law
A Rhode Island car accident attorney can advise you on your best options because they know the law. A lawyer will help you understand your legal rights. Besides, they know what it takes to help you receive maximum compensation. Googling and doing research on your own is never a bad idea, but having an attorney apply their professional knowledge and decades of legal experience doesn't stand a chance against Google.
They Understand the Time Limits and Deadlines
As in all other states, there are strict time limits for bringing a personal injury claim following a car crash in Rhode Island. A knowledgeable attorney will inform you of all the time limits and deadlines to watch out for. If you choose to represent yourself and miss any of the deadlines, you may lose your right to recover damages.
They Will Handle Communications with the Insurance Company
Insurance companies use various tactics to undervalue and deny valid claims. Your insurer may use your words against you and do whatever it takes to pay you as little as possible. This is their way of generating profits.
That is why it is not advised to communicate with insurance companies unless you have consulted with an attorney first. Your car accident lawyer in Rhode Island will handle all communications with the insurance company to maximize your settlement and make sure that you get the compensation you deserve, not a penny less.
They Can Build Your Case
The outcome of your personal injury claim and the amount of money you can recover depends on the strength of your case. Your attorney will conduct their own investigation to gather all available evidence in your case. By building your case, your lawyer can help you win your case and obtain the compensation you need.
They Know When to Settle or Go to Court
While the vast majority of car accident claims are settled out of court, sometimes it is necessary to take your case to court to maximize your compensation. Your lawyer will advise you on the best option in your unique situation.
In fact, even if you do file a lawsuit, there is a very slim chance that it will actually go all the way to trial. That's because most lawsuits are settled during one of the pre-trial phases.
They Will Represent Your Best Interests in Court
If your case goes to trial, you can rely on your attorney to represent your best interest in court. Your lawyer will ensure that your legal rights are protected and will present the evidence of your case to a judge or jury in the most convincing manner.
These are the top six reasons to hire a Rhode Island car accident lawyer. Contact our lawyers at Robert E. Craven & Associates to review your particular situation and ensure that your legal rights are protected. Call at 401-453-2700 to get a case review.
https://www.robertecravenlaw.com/whos-at-fault-in-rear-end-accidents-the-lead-or-rear-driver/