6 Things to Consider After a Car Accident During the Coronavirus Pandemic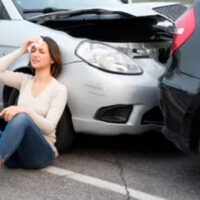 Car crashes continue to happen in Rhode Island and all across the nation despite stay-at-home orders. Even though reports say that traffic volume decreased significantly during the coronavirus pandemic, the risk of getting into a vehicle crash still persists when people are driving to or from grocery stores or performing other essential activities.
Dealing with a Car Accident Case During the COVID-19 Pandemic
As you can still get into an auto accident during the COVID-19 pandemic, you need to understand that the process of seeking medical attention and recovering damages will be different, mainly due to court closures.
Expect delays in your personal injury case. As Rhode Island's courts will remain closed to non-emergency matters through May 17, seeking monetary compensation via a personal injury case can be problematic. However, given that about 96% of personal injury cases never go to trial, you may not need courts to be open to settle your claim. This brings us to…
Insurance companies may offer a lowball settlement. If you want to settle your case pretrial, you are probably considering accepting the insurer's settlement offer. However, insurance companies may be more inclined to make settlement offers that are too low during these difficult economic times. Unfortunately, some car crash victims are more likely to agree to settle for a lower amount just to get quick cash during these trying times. Previously, we discussed how the pandemic affects personal injury cases in Rhode Island.
It can be difficult to get legal help. As many law firms closed their offices to curb the spread of COVID-19 in Rhode Island, car accident victims may feel as if they have nowhere to go to seek legal counsel. Fortunately, our car accident attorneys at Robert E. Craven & Associates continue to work remotely to handle our clients' cases.
Your medical treatments can be delayed. With most non-essential surgeries and medical procedures canceled in Rhode Island due to the coronavirus pandemic, it can be tough to receive medical treatment after an auto accident. While emergency rooms remain open, Rhode Island doctors say traffic at local ERs dropped by 50% or more.
The risk of COVID-19 exposure. Many of those who get into car accidents during the coronavirus pandemic hesitate to go to hospitals or ERs out of fear of COVID-19 infection, especially if they do not show any symptoms. Note: Symptoms can appear several days after the crash.
Your car accident claim can be delayed. As many insurance companies are busier during the coronavirus pandemic due to increased calls from policyholders who want to adjust their premiums and increased requests to settle claims, car crash victims may face longer wait times when reporting their accident or filing a claim.
Keep in mind that you must seek medical attention following your car accident in order to maximize your monetary compensation. Contact our Rhode Island car accident lawyers at Robert E. Craven & Associates to discuss your case during the COVID-19 pandemic. Call at 401-453-2700 to receive a consultation.
Resources:
turnto10.com/i-team/nbc-10-i-team-drop-in-emergency-department-visits-worries-ri-doctors
providencejournal.com/news/20200408/ri-judiciary-closes-courts-to-routine-matters-through-may-17
https://www.robertecravenlaw.com/rhode-island-courier-carrying-covid-19-samples-crashed-prompting-hazmat-response/