Can I Seek Compensation If A Car Accident Aggravated A Pre-Existing Injury?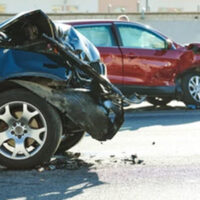 While the answer is "yes, you can seek compensation if your pre-existing injury was aggravated by a car crash," doing so can be tricky. It can be difficult to prove that your pre-existing injury was worsened by the collision, which is why it is advisable to contact a skilled attorney to help you prove your case.
A Rhode Island car accident attorney will be able to prove that a car crash aggravated your previous injury by showing medical records and other types of evidence. Your attorney will handle all negotiations with the insurance company to convince it that you have grounds to obtain compensation from the negligent driver.
Can You Get Compensated for Your Aggravated Pre-Existing Condition?
Yes, you can. You can file a personal injury claim or pursue a lawsuit against the at-fault driver if their negligence:
worsened a pre-existing condition; or
caused a new injury.
While it is true that worsening a pre-existing condition may require a more extensive medical treatment than causing a new injury, you are still entitled to seek compensation for your aggravated injury.
In many cases, a pre-existing injury aggravated by a car crash requires more time away from work and higher medical bills to recover. That is why getting compensated for all your losses and damages is extremely important to be able to pay for your treatment.
What is the Eggshell Skull Rule?
Just because you had a pre-existing injury before the crash does not affect your ability to recover damages. The rule is rooted in the so-called "eggshell skull" doctrine.
The legal doctrine provides that defendants should take their victims as they find them. It means that the person who aggravated your existing injury can be held responsible for all the damages and losses their negligence caused.
However, it is true that insurance companies will probably require you to jump through countless unnecessary hoops if you try to seek compensation for your pre-existing injury. For this reason, it is highly recommended to seek the legal counsel of an experienced lawyer to ensure that you receive the compensation you deserve.
Can a Pre-Existing Injury Affect My Settlement Amount?
Every car accident is different, which is why your ability to recover damages depends on the circumstances of your particular case. The settlement amount may depend on several factors, including:
The cause of the collision and your aggravated injuries
The severity of your pre-existing injury before and after the accident
Your ability to prove that the other driver was negligent
The experience and skills of your attorney
Realizing that your pre-existing injury was aggravated due to someone else's negligence can be both painful and frustrating, especially if the injury affects your ability to work and enjoy your life.
That is why it is critical to be represented by a knowledgeable attorney to help you seek compensation for your aggravated pre-existing condition. Our skilled car accident lawyers at Robert E. Craven & Associates are prepared to handle your case with the utmost care and attention it deserves.
You can discuss your case with our Rhode Island car accident attorneys by calling 401-453-2700.