How To Prove A Slip And Fall Accident And Recover Damages In Rhode Island?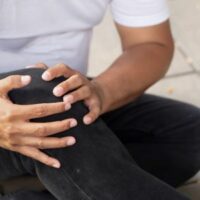 When a person is injured on someone else's property in a slip and fall accident, they may be entitled to compensation. However, in order to recover damages, the injured person must prove that the property owner either failed to maintain the premises in a safe condition or failed to remedy a dangerous condition.
Proving a slip and fall accident can be complicated. If you slipped and fell on someone else's property, it is advisable to seek the legal counsel of a Rhode Island slip and fall attorney to help you prove your case and recover damages.
How Can I Prove My Slip and Fall Accident in Rhode Island?
When it comes to recovering damages after a slip and fall accident in Rhode Island, you have to prove the property owner or occupier's liability. A skilled attorney can help you gather the necessary evidence to support your slip and fall accident claim in Rhode Island, including:
Photographs, videos, and surveillance footage
Medical records
Expert reports
Accident report
Witness statements
History of prior incidents on the property
Can I Recover Damages for My Slip and Fall Injury if I'm Partially at Fault?
Yes, you have a right to seek compensation for any damages and losses suffered as a result of a slip and fall accident, even if you are partially or mostly at fault for the injury.
That's because Rhode Island follows the rule of pure comparative negligence. Under Rhode Island Gen. Laws § 9-20-4, an injured victim can recover damages even if their own fault contributed to the accident.
However, when you are partially at fault, your recoverable damages will be reduced in proportion to your degree of negligence. For example, if you get injured in a slip and fall accident, and the property owner is found 60% at fault, your settlement award will be reduced by 40% (your degree of fault).
How Can a Property Owner Defend a Slip and Fall Claim?
When you file a slip and fall accident claim against a negligent property owner, the owner may not be willing to admit fault. The owner can use the following defenses to avoid liability for your slip and fall injury:
You were trespassing at the time of the accident;
Your slip and fall accident occurred in the part of the premises not open to the public;
You ignored signs warning you about the dangerous condition;
You were distracted or not paying enough attention at the time of the incident;
Your shoes were inappropriate for the type of the property, or they were otherwise unsafe; or
You were injured by an open and obvious hazard on the premises.
When the property owner raises any of these arguments to defend against a slip and fall claim, it is important to hire an experienced attorney to help you challenge the owner's arguments and prove that you are entitled to compensation.
Schedule a consultation with a Rhode Island slip and fall attorney to discuss your unique case. Our personal injury attorneys at Robert E. Craven & Associates can help you. Call 401-453-2700 today.