Cyberstalking Attorney North Kingstown, RI | Criminal Defense Attorney RI
Technology has unquestionably changed our daily lives. It has also changed the criminal law in Rhode Island.  One of the more frequent charges in Rhode Island district court is cyberstalking and cyberharassment (RIGL § 11-52-4.2). The law criminalizes the transmission of electronic communication (phone call, text, email, tweet, etc.) for the sole purpose of harassing the victim or his/her family.  The crime is punishable by up to a year in prison and/or a $500 fine.  Often,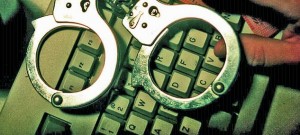 this charge is categorized as "domestic" when the victim is a family or household member with the defendant.  RIGL § 12-29-2.  The addition of the domestic component often makes prosecutors and judges handle these cases much more seriously given the likelihood of crimes reoccurring in domestic situations.
In practice, it's quite difficult for the prosecution to prove a cyberstalking or cyberharassment charge against a defendant represented by experienced counsel.  There are various evidentiary hurdles the prosecution must overcome – after they've first been raised by your attorney, in your defense – to prove the case.  Our attorneys will closely evaluate the charges against you, raise legal defenses on your behalf, and protect your rights.
In the past, the RI attorneys at Robert E. Craven & Associates have been very successful in defending our clients against cyberstalking and cyberharassment charges.
If you've been charged with cyberstalking or cyberharassment in Rhode Island, call our experienced criminal defense attorneys today.  We're happy to meet with you for a free case evaluation appointment.