Is parental discipline a crime? | RI Criminal Defense Attorney
This weekend, the Adrian Peterson child abuse scandal shocked the sports world.  With it came discussion of race and culture in the context of disciplining one's children.  However, the law isn't written to distinguish between races. The law distinguishes between right and wrong.  So what is legal parental discipline under Rhode Island law?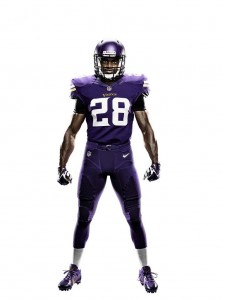 Rhode Island law allows parents of a child to impose a reasonable punishment on their child to control, train, and educate the child.  This includes the use of reasonable force.  "Reasonable force" takes into consideration the gender, age, size, and mental state of the child.  For example, punishment that's legally imposed on a 10 year old may be illegal if done to a 4 year old.  Of course, what is reasonable in the circumstances is typically decided by a jury after listening to all of the facts of a particular case.  Under the law, this is known as the "parental discipline privilege."  That is, even though the parent may commit an otherwise criminal act (ie: assault), so long as they act reasonably, their actions are privileged and non-criminal.
With regard to the Adrian Peterson case, it's very likely that the All-Pro running back will be convicted of child abuse.  It's hard to imagine that a jury would find him striking his 4 year old son with a tree branch reasonable force.  Additionally, the fact that Peterson allegedly drew blood on the young boy's body goes against any defense that his actions were reasonable.  If this case were tried under Rhode Island law, it seems as though the NFL star would be convicted of second degree child abuse, for causing a "physical injury" upon a child arising "other than from the imposition of nonexcessive corporal punishment." RIGL § 11-9-5.3.  That charge carries a prison term of a 5 – 10 years and fines of up to $5,000.
If you've been charged with a criminal offense, call our attorneys today for a free consultation.