Personal Injury Attorney Robert Craven Receives 10.0 Rating by Avvo, Inc.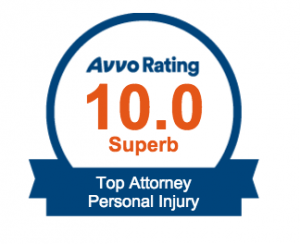 Congratulations to Rhode Island attorney Robert E. Craven for receiving a perfect 10.0 rating as "Top Attorney – Personal Injury" by Avvo, Inc.  Avvo is a legal directory that ranks attorneys in each state according to their experience, reputation, successes, and reviews.  Attorney Craven was recognized for his work representing personal injury clients throughout Rhode Island.
If you or a loved one suffered a personal injury at then hands of another, call our personal injury attorneys today.  We can obtain compensation for your medical bills, pain and suffering, emotional and psychological pain, lost wages, loss of future earnings, future medical bills, etc.  Let our experience create results for you!
Attorney Craven practices criminal defense, personal injury, and general litigation throughout Rhode Island.  For a FREE consultation, call our attorneys today at 401-453-2700.