Conditional Hardship Licenses in Rhode Island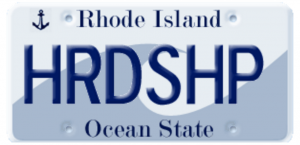 Getting a DUI in Rhode Island may no longer mean losing the ability to drive.   A recently passed law allows certain individuals convicted of Driving Under the Influence or Refusal to Submit to a Chemical Test the privilege to drive to and from work.  This requires a hearing where a judge or magistrate may allow you to drive for a twelve (12) hour period for work purposes.
One of the main concerns of individuals charged with driving under the influence of alcohol and/or refusal to submit to a chemical test is that they may lose their ability to drive to work.  Our Rhode Island attorneys can assist you in regaining your privilege to drive.
The Conditional Hardship License
Rhode Island now allows certain individuals the opportunity to obtain a conditional hardship license during their license suspension.  This applies to individuals convicted for Driving Under the Influence and/or Refusal to Submit to a Chemical Test.  A conditional hardship license is relief granted in a judge's discretion, after a hearing to prove eligibility, allowing an individual the privilege to drive to and from work for a twelve (12) hour period each day.  The purpose of a conditional hardship license is to permit individuals whose licenses have been suspended for drunk driving to be able to drive to and from their employment.
Eligibility for a Conditional Hardship License
Pursuant to Rhode Island Law, conditional hardship licenses are only available to individuals charged with a first or second DUI or a first refusal offense.  Additionally, the individual must be employed, must install an ignition interlock device, and present proof of those elements at a hearing to receive a conditional hardship license.
Hearing for a Conditional Hardship License
If you are eligible for a conditional hardship license, the judge or magistrate may require a hearing before granting the relief.  Typically, you will be required to inform the court of your employment status, hours of employment, and hardship that will be suffered absent a conditional hardship license.
Most importantly, the decision whether or not to grant a conditional hardship license lies solely within the discretion of the sentencing judge.  Absent our experienced attorneys preparing you and guiding you through the hearing, your request for a hardship license may be denied.  Allow our attorneys' experience to work for you in seeking a hardship license in RI.
Once You're Granted the Conditional Hardship License
After the judge grants your request for a conditional hardship license, you must bring to the Rhode Island Department of Motor Vehicles (1) the court order granting the hardship license, (2) proof of an SR-22 insurance policy, (3) and proof of ignition interlock device installation.  At that point, the DMV will issue you a new license with an endorsement allowing you to drive to and from work.
After your period of hardship has ended, you can return to the DMV to have your normal license reinstated.  It is wise to leave a copy of the court order in your car identifying the specific hours each day that you are permitted to drive.
The attorneys at Robert E. Craven & Associates handle DUIs, Refusals, and conditional hardship license matters on a daily basis and can represent you in the process.  Call us today at 453-2700 for a free consultation!